Box Buddies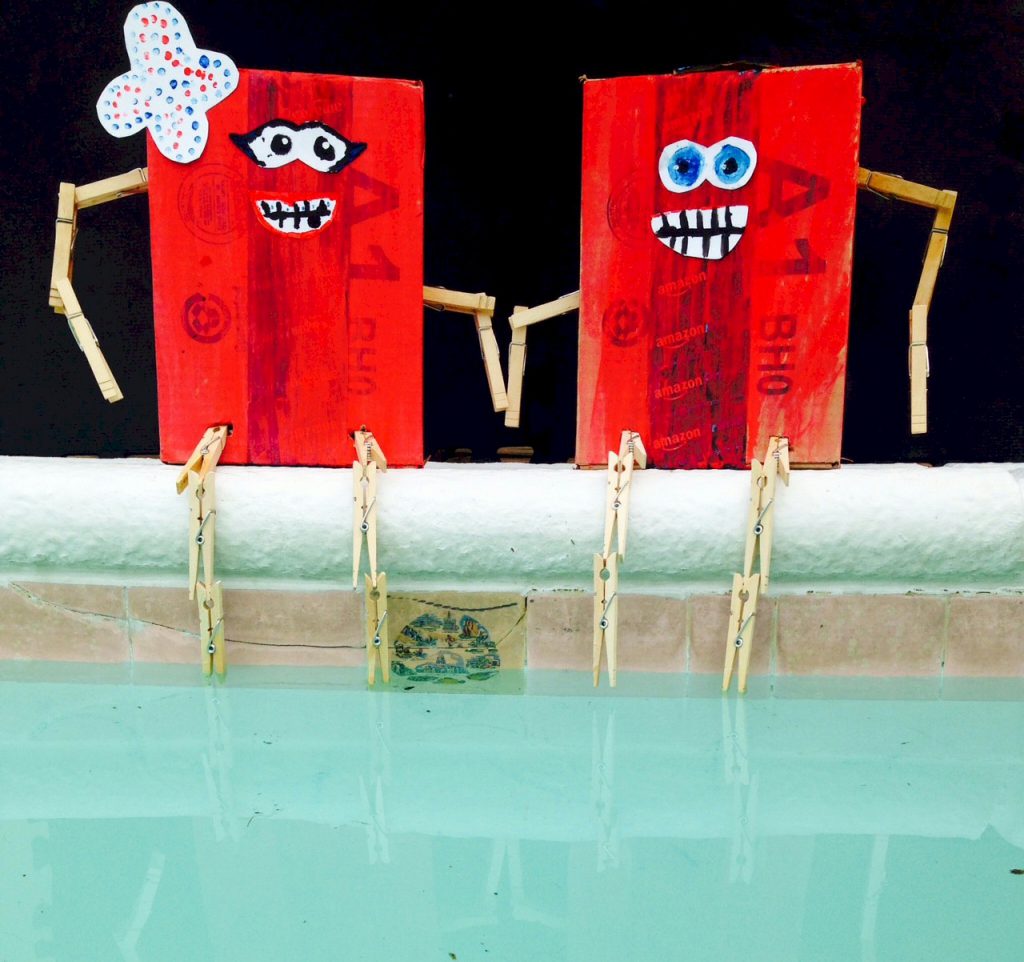 These Box Buddies were submitted  to our craft contest by Kacie and Amanda from Phoenix, Arizona. The girls are sisters and buddies who enjoy creating crafts and art with recycled materials that they find around the house. When they walk their dogs in their neighborhood, they always keep an eye out for interesting leaves or rocks that they can use for projects, as well.
Supplies
Scissors
Ruler
Box
Acrylic paint
Construction paper
Glue
Clothespins.
Instructions
1) Find a box-no smaller then an iPhone case - an Amazon box will do about a foot tall
2) Paint the color of the box (we chose red) -acrylic paint works best
3) Punch out two holes 1 1/2 inches below the top of the box- use a ruler
4) Punch out two more holes in the front of the box-for the legs
5) On a piece of construction paper, paint eyes, nose, mouth, and ear (you don't have to have all of these things)-again acrylic paint works best
6) Glue eye, etc...-Elmer's glue works best onto the top front of the box for the head.
7) Use clothespins attached together to make arms and legs about 9-14 will do-just plain wood and put them into the holes you cut.
8) Set up in a cute position- enjoy
Contributor

FreeKidsCrafts Contest Winner
IT'S A WINNER! Take a look at what one of our talented viewers submitted to share with you. This craft was selected as one of this month's winners to received $50 in craft supplies. Click here to find out how you can enter your original creation for our judges consideration.