Halloween Black Cat Slap Bracelet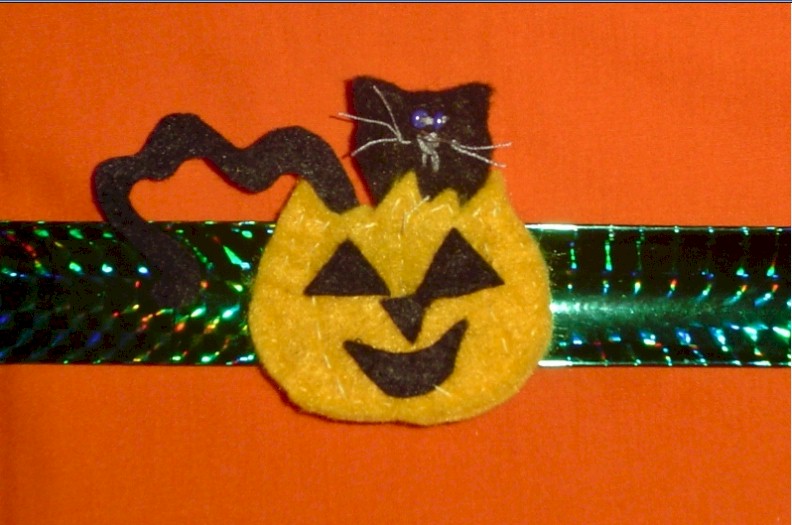 Our favorite traveling Grandmother sent us a selection of Halloween projects and we think the kids will really enjoy this Halloween Black Cat Slap Bracelet.
Supplies
Slap Stick Bracelet
2 Beads for eyes
Needle and thread
Black Felt
Fabric Glue
Orange Felt
Instructions
Click on Printables and print out the various patterns. I find if you leave room around the printouts and staple outside the pattern it makes it easier to cut.
Slap stick bracelets can be found in many stores.
Cut 2 cat bodies from black felt.
Sew facial features and 2 beads for eyes on to one piece. Sew both together.
Cut facial features for pumpkin from black felt. Sew or glue onto one pumpkin piece. Sew lines down front of pumpkin, do not stuff.
Cut 1 cat tail from black felt. Insert cat head and tail between pumpkin parts and stitch pumpkin together.
Glue onto flat slap stick and allow to dry before using.
Make some for your friends and get ready for Halloween.
This craft was designed by Mary Ruthaven.
Patterns, Templates and Printables
Click on a pattern to open it in a new window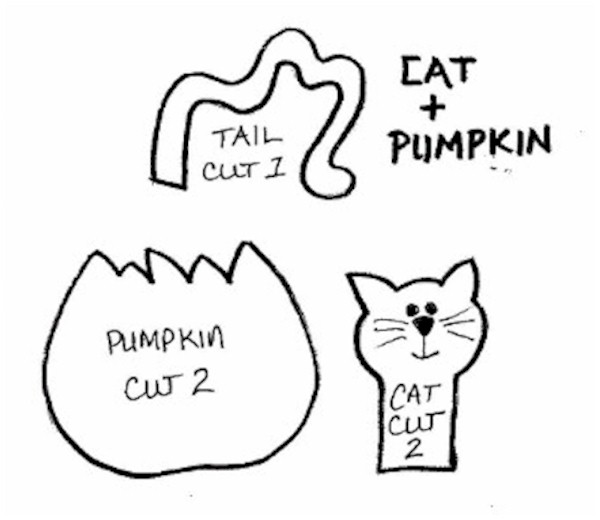 Contributor

Mary Ruthven
 Mary is one half of a creative team for a site called Crafting Tales. Here you will find craft projects and patterns galore with a large section for Kid's crafts. They also have contests, gift shops and much more. Visit them at www.craftingtales.com