Fun Scavenger Hunt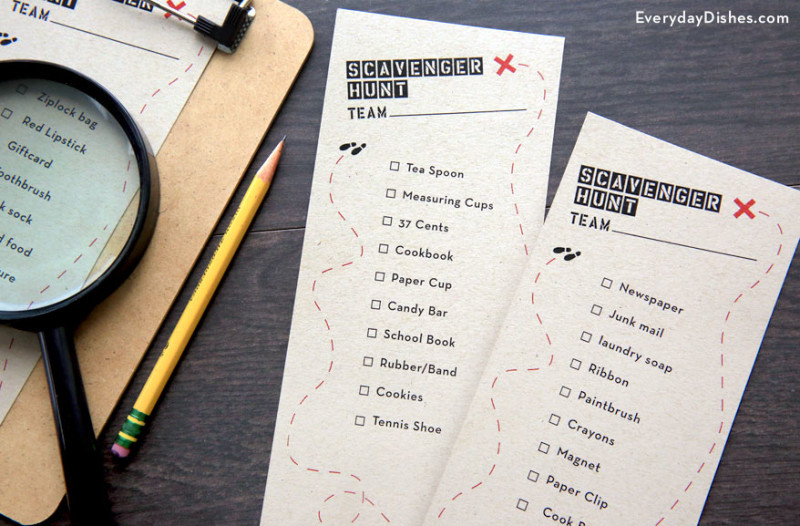 Keep the kids happy playing a Fun Scavenger Hunt game while waiting for Thanksgiving dinner  Younger children can team up with an older child to read and find the treasures.
Supplies
Items on list
Scavenger hunt list printable
Card stock
Pencils
Bags
Prizes
Instructions
Print as many copies of the scavenger hunt list printable as necessary for team or individual play on card stock.
Before players arrive, gather the listed items and place throughout pre-designated area for the hunt. More than one of the same items may be needed, according to the number of players or teams. Be sure the items are at least partially visible!
Distribute lists, pencils and collection bags to players. Set ground rules including physical boundaries and time limit for players to find as many items as possible.
Start the hunt, watch the time then declare winning individual or teams and reward with prizes.
Contributor
Everyday Dishes & DIY
Everyday Dishes & DIY (formerly Cherylstyle) is an online lifestyle media company stirring up dependable recipes and crafts for the everyday family. We collaborate, develop, test and re-test all original content in-house, working out the kinks so you don't have to! Everydaydishes.com publishes new recipes, diy projects, craft ideas and videos daily.