Frankenstein Halloween Decoration
Print This Craft
We present you Frankenstein, (a quite friendly looking one) with the added feature of being able to open his head up…and look inside.
Supplies
Green Construction Paper
Paper
Big ball of absorbent cotton
Black crepe paper
String
Red paint
Old toothbrush
Sand (or dirt)
Markers or crayons (if you choose to use the uncolored version)
Instructions
Print black and white pattern out onto green construction paper, then cut eyes out of red paper and glue on. We've also included a colored version if you prefer to print on poster board.

Cut up a plastic bottle or use an old round Oatmeal box.

Cover with black crepe paper, making sure the bottle can be opened at the level of the scar.

Paste or staple the lower half of the face to the lower half of the bottle. Then fix the forehead part to the upper half of the bottle.

Make up a big ball of absorbent cotton. Wrap string loosely round it (to make the channels for the brain).

Run your finger over an old toothbrush dipped in red paint to spray color on the surfaces. Here and there make darker stains and leave to dry.
This craft was reprinted courtesy of Arts and Crafts Ideas.

Put some sand or dirt in the bottle to stop it from falling over.

Place the cotton ball on top of the bottle without pushing down too much - at least half should be sticking out so it looks really disgusting!

And there you have a magnificent Halloween decoration to set on your table...
Patterns, Templates and Printables
Click on a pattern to open it in a new window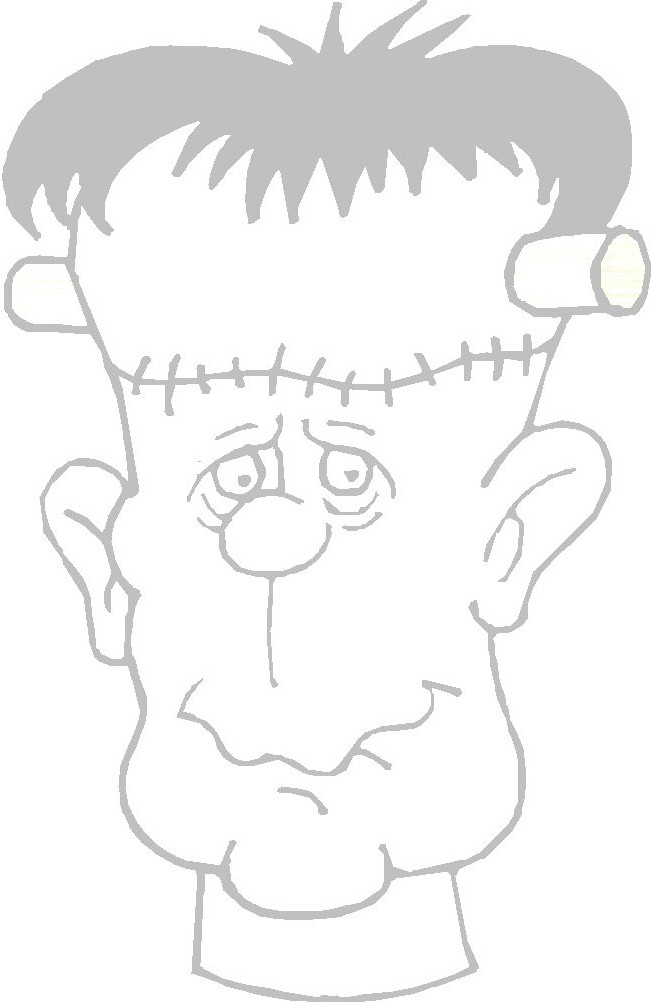 Contributor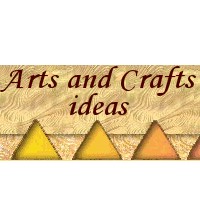 Arts and Crafts ideas