Felt Poinsettia Headband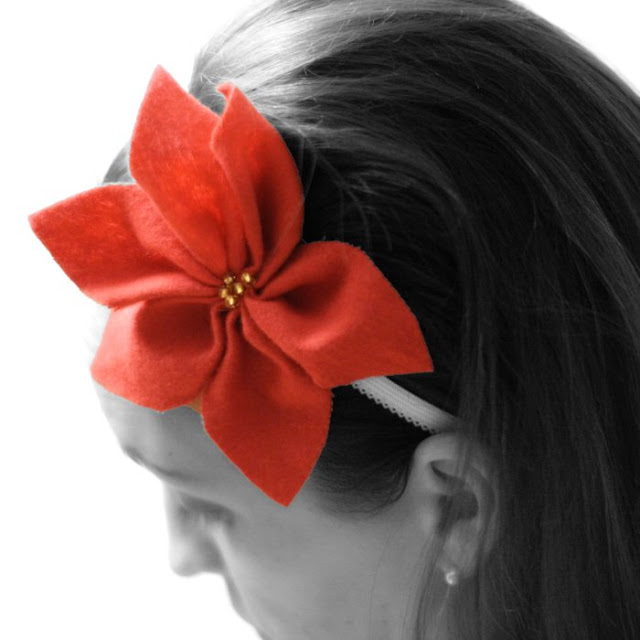 Once you make the first Felt Poinsettia Headband you will discover that these Poinsettias make great package decorations and lots of other uses
Supplies
3 Red felt rectangles 2" x 3 1/2 "
4 gold beads for each flower
Needle and red thread
Measuring tape or ruler
Instructions
Fold rectangle in half with long sides together. Then fold short sides together. Cut diagonally across the tiny rectangle, making sure not to cut the two foded edges. You should have a diamond shape.
Now pinch the center of the diamond and put a couple of stitches through it to form a petal.
Pinch petals in half and sew 3 together in the center to form the flowers.
Sew 4 beads into the center of each flower.
Attach to a simple headband or an elasticized ribbon.
Other Images
Click on an image to open it in a new window
Contributor
FaveCrafts.com
FaveCrafts is owned by Prime Publishing LLC, an Internet Media Company that operates web site communities, e-mail newsletters and e-commerce stores in niche areas such as crafting, home décor, wellness, and cooking. See their craft projects at https://www.favecrafts.com/