Easy Insect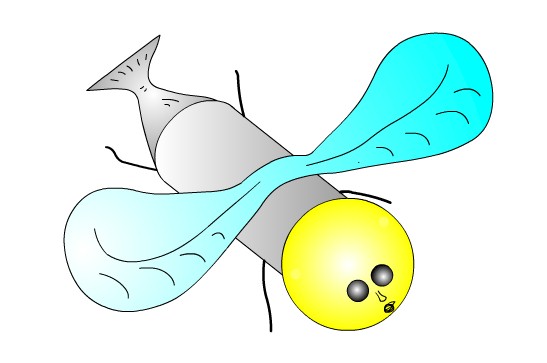 Supplies
Baking foil
Cardboard tube
Paper or card
Ping pong ball or squeezy lemon juice container
Instructions
Roll a cardboard tube in foil. Screw up the end on one side and fold into the tube on the other.
Cut out the wings and glue onto the foil covered tube.
Glue or tape in a ball for the head.
A Jif lemon juice container makes a perfect insect head. Decorate. Use wool/string for the legs.
You will find complete animated instructions on Things2Make.com.
Contributor

Things2Make.com
This fun animated website has great graphics and animated directions for their projects that are listed alphabetically in two categories: Under 6 and Over 6.
Tags bee crafts
Newsletter
Subscribe to our free newsletter to get creative crafts mailed to your inbox.