Denim Bracelet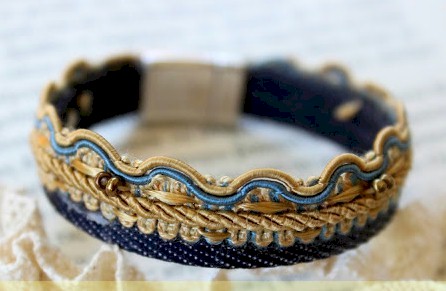 This Denim Bracelet is one of the nicest DIY bracelets I have seen. It pairs nicely with jeans and many other casual outfits. Teens will love creating this project and then enjoy all the accolades they receive from their friends.
Supplies
Flat Denim Jeans Cord (my jeans cord)
Lace Ribbon in Oriental style
Tiny Seed Beads
Magnet Square Clasp (my jewelry findings)
Scissor
Needle
Thread
Glue
Instructions
The materials mentioned above are mandatory regarding their style. Of course you can use any type of beads you want and any style of lace or fabric ribbon you have. But for my bracelet I wanted something to wear all day and to have this amazing oriental and romantic style that I like so much and this wrap bracelet was the solution! So when I discovered this jeans ribbon, I just fall in love with it and the idea of this bracelet just poped up. Firstly just measure your wrist and cut two identical in length pieces from the ribbons.
Now let's decorate it more by sewing the seed beads on it. In that way we add a beautiful detail on the jewel and at the same time we are making it more stable.
I didn't want to cover the whole bracelet with beads, I have sewed a few of them, but of course this is up to you.
When I first had the idea for this bracelet, my only problem was the closure. I have tried a few solution but they were not that stable and it was really hard for me to put the bracelet using my free hand. But then, I have discovered this magnet clasp and this was it!
Just use again jewelry glue and put it on the free edges of the ribbon. Let it dry well and your bracelet is ready!!!!
Images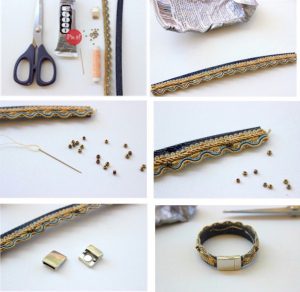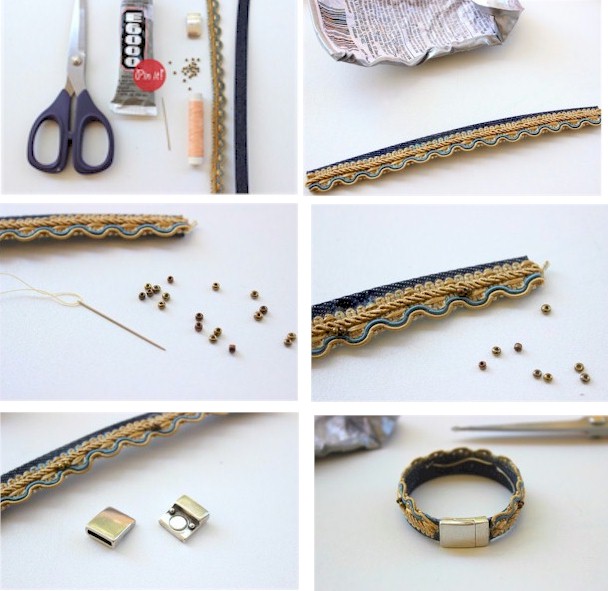 Contributor
FaveCrafts
FaveCrafts is owned by Prime Publishing LLC, an Internet Media Company that operates web site communities, e-mail newsletters and e-commerce stores in niche areas such as crafting, home décor, wellness, and cooking. See their craft projects at https://www.favecrafts.com/
Supplies
Instructions
Contributor

Sudbudz
Want to have some creative family time? Print out our SudBudz® Masks and get crafty with the kiddos! More than just a typical Fizzy Bath Ball, SudPrize® is a first ever line of skin-loving and natural bath products that make bath time Fun for Kids and Easy for Moms. A Free companion App, SudBudz® engages your children into an immersive world of special and unique characters called SudBudz®.