Colorful Blanket Stitched Dolls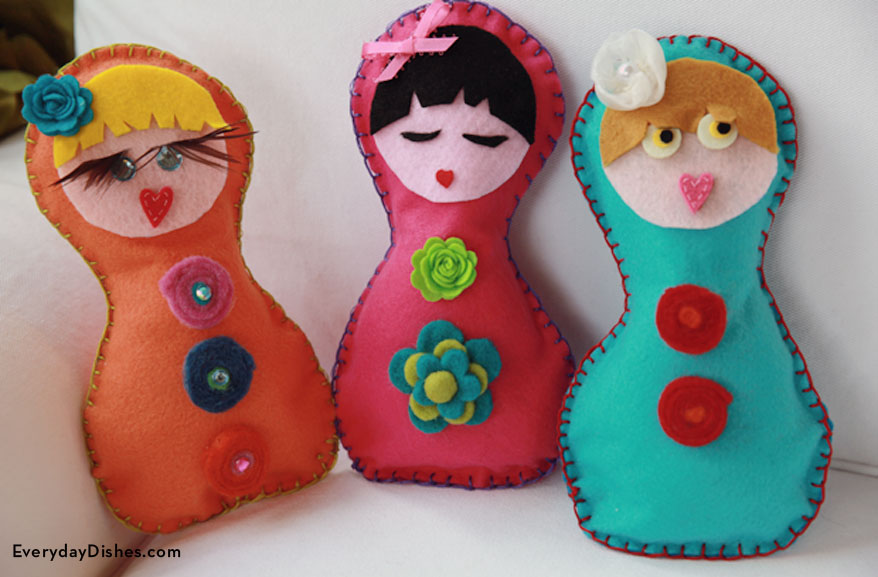 These Colorful Blanket Stitched Dolls are a great beginning sewing project. The finished dolls make wonderful decorating items for a girls room as well as lovable toys.
Supplies
Two 9" x 11" Felt squares in assorted colors for each doll, plus extra for desired embellishments
Black or blue ink pen
Embroidery thread in assorted colors
Embroidery needle
Scissors
Buttons, googly eyes, feathers, ribbon, etc. for embellishments
Hot glue gun
Cotton batting or similar stuffing
Instructions
Print and cut out template.
Trace doll shape on 2 pieces of felt using the ink pen.
Trace face and hair shapes on separate pieces of felt with ink pen and cut out.
Thread embroidery needle with long piece of embroidery thread.
Layer 2 doll shaped pieces of felt on top of each other.
Blanket stitch around edge of doll starting on bottom right or left corner; stop. When you reach other bottom corner leaving 3" opening at bottom for stuffing (it's super easy to learn how to sew a blanket stitch).
Leaving thread and needle intact, stuff doll with cotton batting through opening in bottom (fill doll generously but not so much you can't sew bottom shut).
Continue to blanket stitch doll until sewn completely shut; knot the ends (if you prefer not to stitch, you can hot glue the doll shut instead).
Attach hair to round face of doll with hot glue.
Attach face with hair to doll with hot glue.
Glue buttons, eyes and other embellishments to doll as desired.
Patterns, Templates and Printables
Click on a pattern to open it in a new window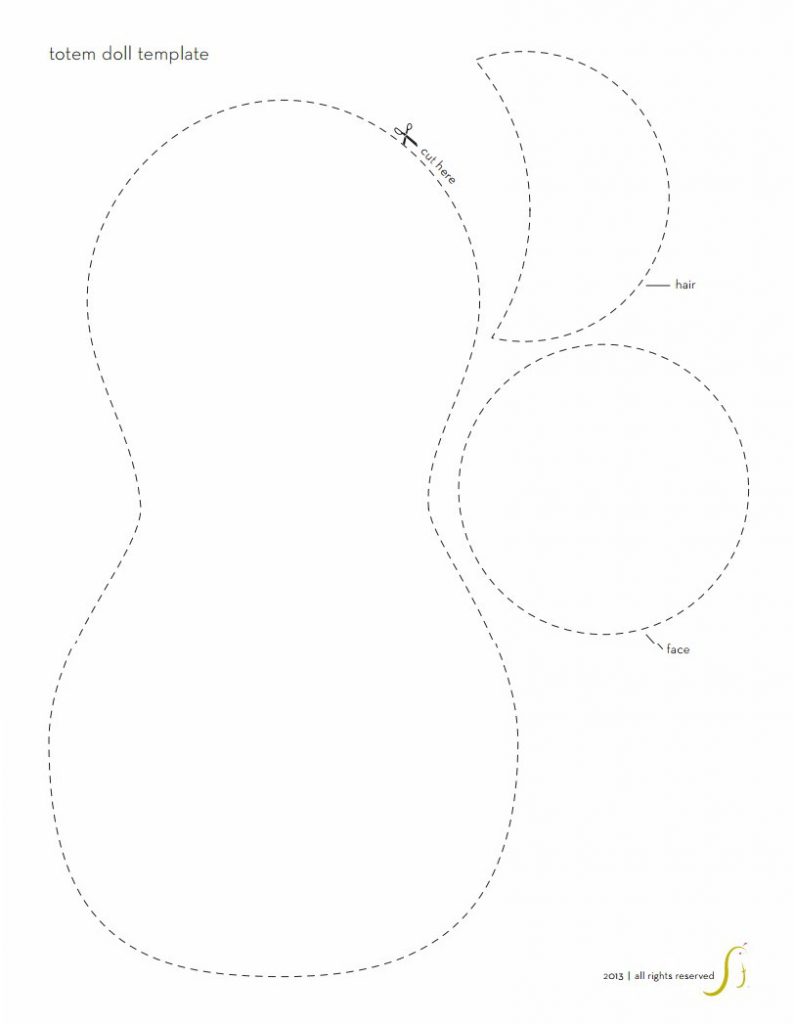 Contributor
Everyday Dishes & DIY
Everyday Dishes & DIY (formerly Cherylstyle) is an online lifestyle media company stirring up dependable recipes and crafts for the everyday family. We collaborate, develop, test and re-test all original content in-house, working out the kinks so you don't have to! Everydaydishes.com publishes new recipes, diy projects, craft ideas and videos daily.