Cardboard Tube Ninja Turtles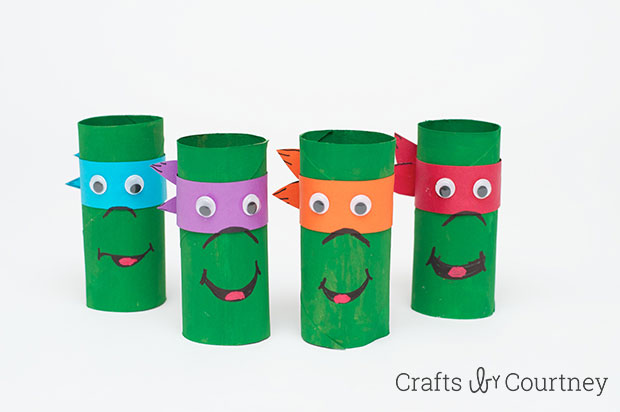 These Cardboard Tube Nina Turtles will be fun for kids to make and turn into a vehicle for creative playtime. At the same time they will be recycling cardboard tubes into a second life as a craft material.
Supplies
Cardboard Tubes
Wiggle Eyes
Elmers School Glue
Green Paint
Red Paint
Foam Paintbrush
Regular Paintbrush
Black Sharpe Marker
Construction Paper: Orange, Red, Blue and Purple
Scissors
Clothespin
Instructions
Paint with two coats of green paint with the foam brush, and let each coat dry 10 minutes.
Cut masks out. This may take a little help from an adult. Add a little glue and use a clothespin to keep mask in place as it dries. The two ends that represent the ties are glued on separately.
Dab a little glue and firmly place your wiggle eyes on.
Outline the mouth and nose so all the kids have to do is trace it out and fill it in.
Added a touch a red paint with the regular paintbrush for the mouth.
Contributor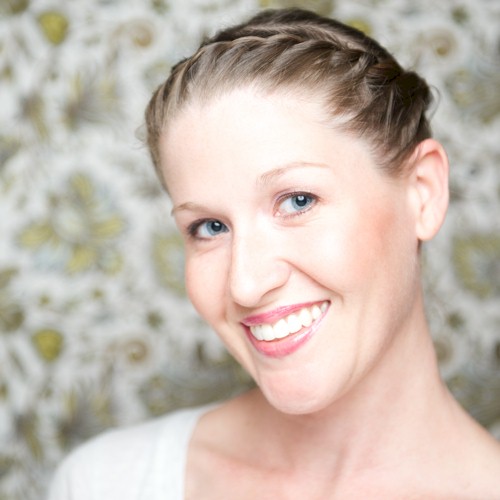 Crafts By Courtney
Hi, I'm Courtney! I am a mommy to 3 great boys and wife to a LOVING husband. Crafts by Courtney is where I make easy-to-follow craft tutorials, and post all the DIY parties I've made!