Blot Butterflies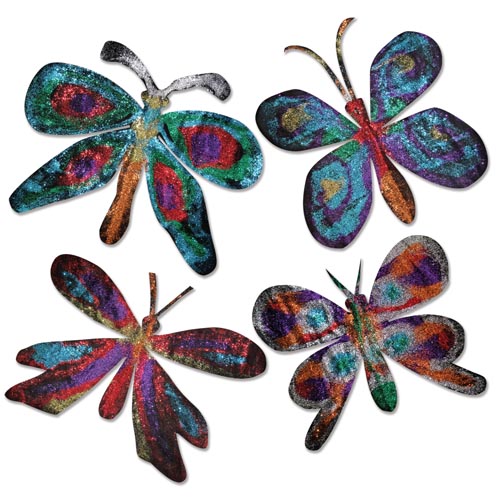 Blot Butterflies are even more fun when you make them with glitter glue. The designs are endless and no two are alike. This is a simple craft that turns everyone into an artist.
Supplies
Black Construction Paper
Washable Glitter Glue (variety of colors)
Scissors
Instructions
Fold black construction paper in half and then unfold.
On only one half of the paper, use glitter glue to generously draw half of a butterfly.
Fold paper in half again and gently blot/rub the two sides together.
Unfold paper, allow glitter glue to dry and then cut out butterfly.
Contributor

United Art & Education
United Art & Education offers over 150 Free Project ideas for the art classroom or at home.  Discover a unique selection of products that make learning creative and fun! Choose from teaching resources and decorations, early learning items, and a range of art materials for art educators and students, plus some great gifts.