Bean Bag Whale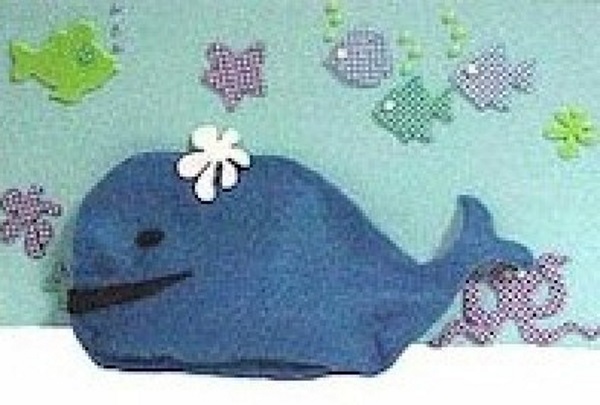 Have a whale of a time making this Bean Bag Whale craft. Great for illustrating the story of Jonah and the Whale and a good project for the VBS Submerged theme. The Bean Bag Whale can be made into all kinds of toss games and fun activities the kids will love.
Trivia:
Blue Whales are the biggest animal in the ocean. Their tongues alone can weigh as much as an elephant and their hearts as much as a car. Source:  One Kind Planet – Amazing Facts About the Blue Whale.
Supplies
One Piece of Felt
Scrap of Black Felt
Fabric Glue*
Scissors
One Piece of Craft Foam or Cardboard
Scraps of Felt for Fish
Cardboard Easel
Bean Bag Fill
Instructions
Print the whale pattern. Fold felt piece in half and staple pattern to felt, stapling all around outline. Cut out.
 Lay one of the felt whales on your work station and run a thin bead of fabric glue all around the outside edges, leaving a 2″ section on the bottom with no glue.* (We found that fabri-tak glue is the only fabric glue that works well with felt.) Place the 2nd whale cut out directly on top of the first cut out.
 Cut two mouths and two eyes out of black felt. Glue in place. Let dry.
 Pour one cup of bean bag fill into the opening on the bottom of the whale. Glue closed.
 To make a background, hot glue an easel to the back of a foam sheet or piece of cardboard painted blue. Make little fish out of felt to create an ocean background.
Whale Pattern
Click on the pattern to open it in a new window to print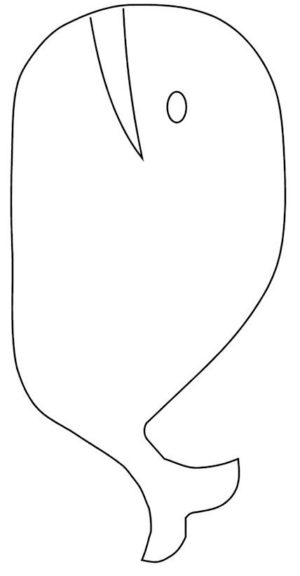 Patterns, Templates and Printables
Click on a pattern to open it in a new window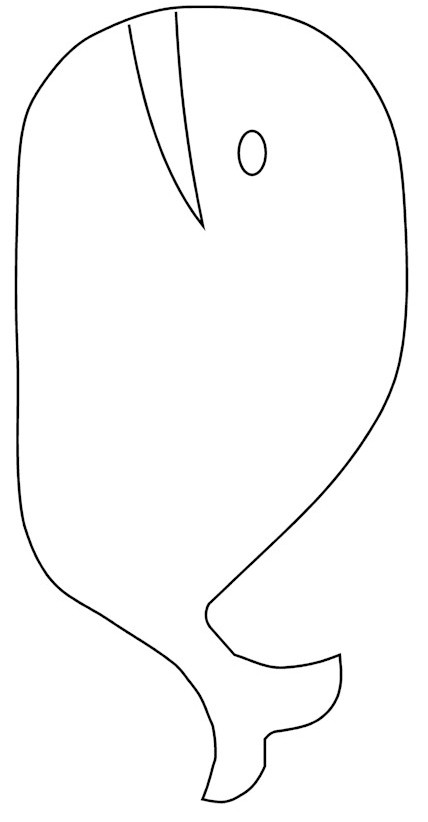 Contributor

Sudbudz
Want to have some creative family time? Print out our SudBudz® Masks and get crafty with the kiddos! More than just a typical Fizzy Bath Ball, SudPrize® is a first ever line of skin-loving and natural bath products that make bath time Fun for Kids and Easy for Moms. A Free companion App, SudBudz® engages your children into an immersive world of special and unique characters called SudBudz®.
Tags no sew projects