Baseball Lacing Craft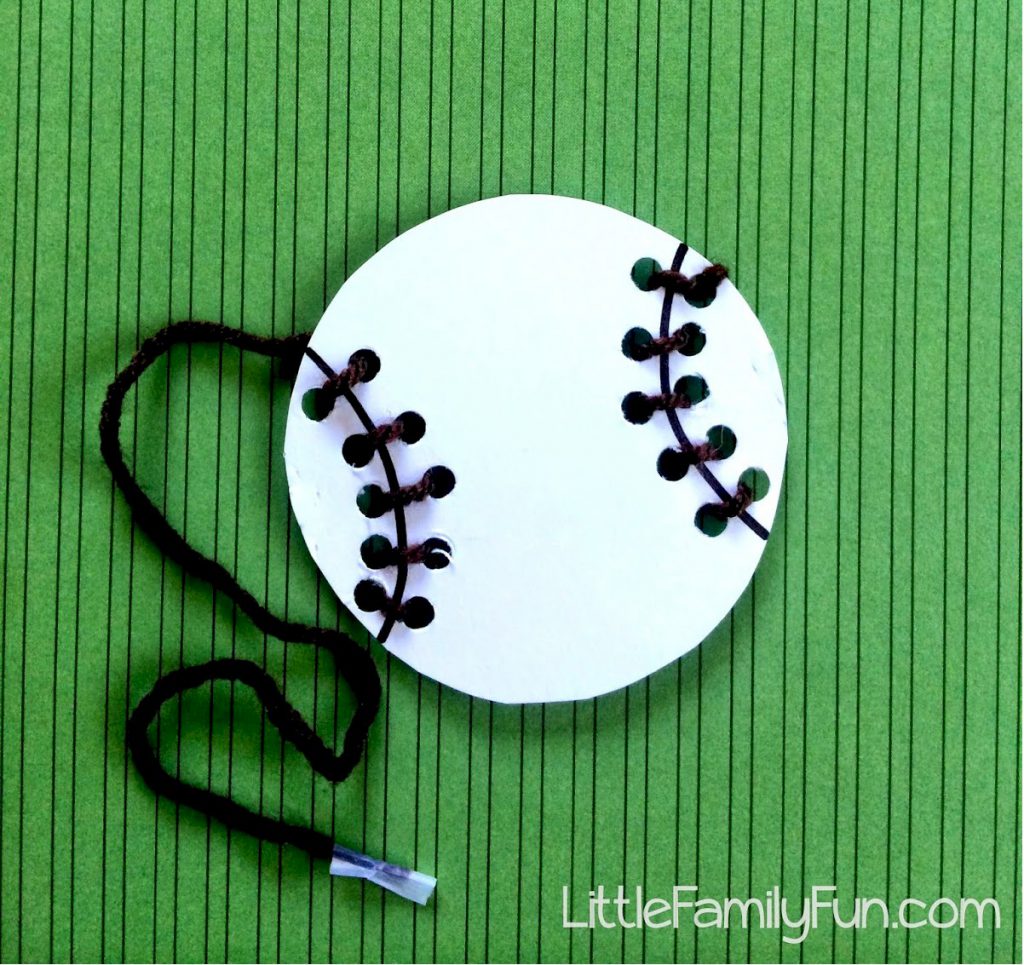 This baseball lacing craft helps the kids practice their fine motor skills. This craft may have extra appeal to the boys who get excited about joining tee ball groups.
Trivia: Baseball originated before the American Civil War (1861-1865) as rounders, a humble game played on sandlots.
Supplies
White cardstock
Yarn (any color will do). :)
Hole Punch
Marker
Scissors
Tape
Instructions
1. Trace a small circle (about the size of a cup) onto a piece of white cardstock. You don't want it to be too big, because you need to be able to get your hole punch to reach into it to punch the holes.
2. Draw 2 curvy lines on each side of the circle with a marker.
3. Using a hand-held hole punch, punch holes on both sides of each of the lines:
4. Cut a long piece of yarn and put a small piece of tape around one end. This will help your child lace the yarn through the holes. Then tape the other end onto the back of the baseball so it stays in place.
Show your child how to lace the yarn through the holes so that it looks like the stitches on a baseball. Then let them try it.
Contributor

LittleFamilyFun.com
My name is Linda. I\'m a mom of 2 boys and a girl. I hope you find something in LittleFamilyFun.com that helps you have fun with the kids in your life.