Glowing Ghosts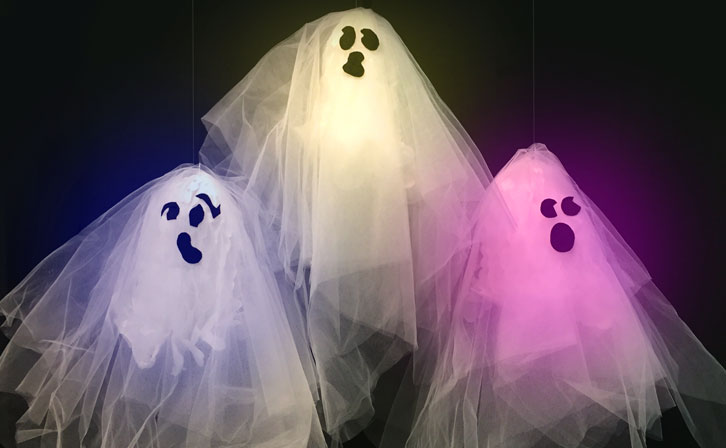 Supplies
Elmer's® CraftBond® Fabric & Paper Glue
Tissue paper wedding bell decorations
Tulle netting
Black felt
Fishing string
Glow sticks
Scissors
Instructions
Unfold paper wedding bell decorations and secure them open.
Attach clear fishing string to the top of the bells to hang from the ceiling at various lengths.
Open glow sticks (they'll glow for several hours) and string them against the bells.
Cut the tulle into several long thin strips, and drape them over the top of the bells in multiple layers.
Use scissors to create ghost features out of black felt.
Glue the felt to each ghost face using fabric glue.
Contributor

Elmers
Tags ghost crafts
Newsletter
Subscribe to our free newsletter to get creative crafts mailed to your inbox.