Window Sand Art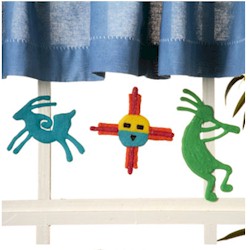 Kids can make a fun sand batter with sand and tacky glue and turn it into great creations to hang in their window.
Supplies
Tulip® 3D Fashion Paint 65038 Black 
Aleene's® Original Tacky Glue®
Cardboard for work surface
Craft stick
Metal spatula
Fishing line
Measuring spoons
Colored sand
Freezer paper
Scissors
Tape
Paper towel
Plastic bowl
Zip close plastic baggies
Pushpin
Instructions
1.Sand batter is created using three parts sand to one part glue. Use a clean bowl and craft stick for each color.

2.Measure out desired amount of colored sand into plastic bowl or tub. Pour in amount of glue needed then use craft stick to thoroughly mix. The dough should be stiff but still be able to flow

3.Use craft stick to transfer batter into baggie, placing it into one corner. Push air from baggie. Zip closed. Use a separate baggie for each color.

4.Cover cardboard with freezer paper shiny side up, to create work surface. Secure only two ends of paper to back of cardboard, using tape.

5.Click on Printables and print out pattern or make your own. Slip pattern under freezer paper. When drawing your own pattern, keep it simple with few small lines. Batter spreads slightly. Thinner lines may blend together.

6.Snip corner from baggie to make a small opening, using scissors. Squeeze a few lines onto paper to get the feel of how much pressure to use. Opening can be enlarged if needed. Squeeze sand batter along outside edges of pattern first, then fill in center. Batter will level or settle as it dries. Pat batter into place if needed, using craft stick. Humidity and heat determine drying time, but usually 24 hours is needed.

7.Use spatula to remove design from paper. If not easily removed, let dry a while longer. When dry, trim edges as needed, using scissors.

8.Start flow of paint on paper towel, using an even pressure on bottle for a smooth line. Paint eyes and mouth on sun. Let dry.

9.Carefully create a hole for hanging, using pushpin. Thread fishing line through hole. Knot ends to secure.
This craft is reprinted courtesy of ILoveToCreate.com.
Patterns, Templates and Printables
Click on a pattern to open it in a new window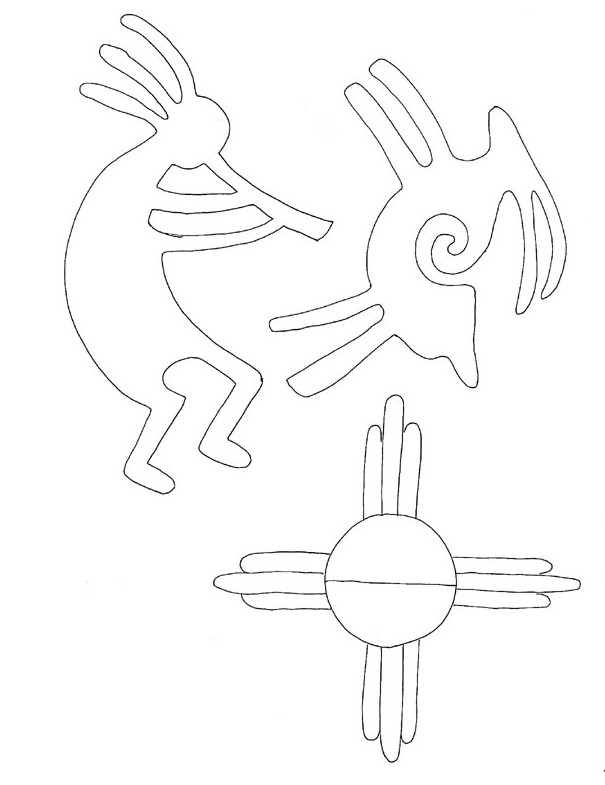 Contributor

ILoveToCreate.com
Where you can explore and share, crafters can play and artists can grow!