Window Cling Angel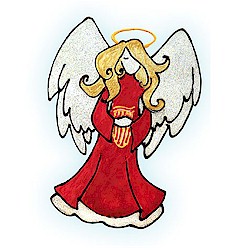 Decorate your Christmas windows with a host of these Window Cling Angels.
Supplies
Liquid Rainbow
  DLR08 - Christmas Red
  DLR26 - Crystal Glitter
  DLR28 - Black Leading
  DLR30 - Gold Leading
  DLR37 - Gold Glitter
Paper towels
Toothpicks
DAS86 - Liquid Rainbow Styrene Painting Blank
Instructions
1. Click on Printables and print out the Angel pattern
2. Lay painting blank over pattern, and trace everything but harp and halo with Black Leading. Allow to dry.

3. Trace harp and halo with Gold Leading. Allow to dry.

4. Once leading has dried, fill in wings, hands, and cloud with Crystal Glitter.

5. Paint hair Golden Pearl.

6. The angel's gown should be painted Christmas Red. Don't forget to carefully fill in between lines of harp.

7. Allow everything to dry, then peel from painting blank.
HELPFUL HINT: If bubbles appear as you are painting, dip a toothpick in alcohol and gently pop the bubble before it has a chance to dry.
This project is reprinted courtesy of DecoArt.
Patterns, Templates and Printables
Click on a pattern to open it in a new window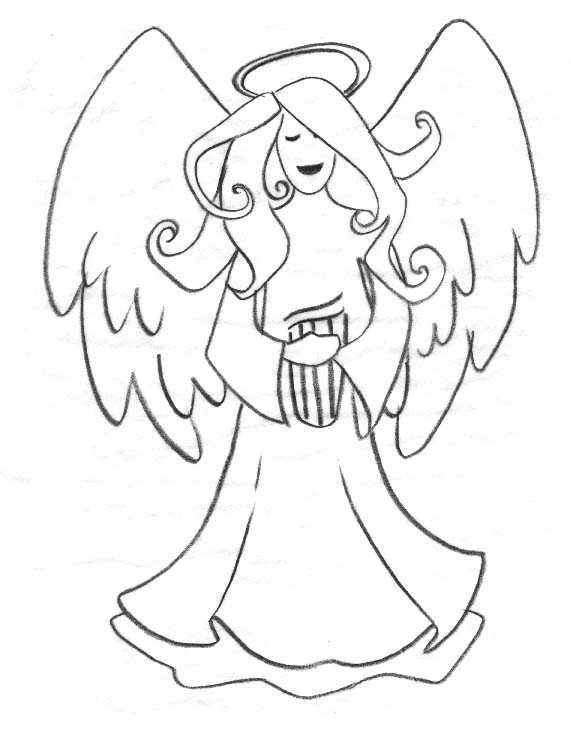 Contributor

DecoArt
DecoArt® has one of the widest selection of paints and finishes for arts, crafts, and home decorating. All DecoArt products are non-toxic and user- and enviromently-friendly. Visit the DecoArt web site for free projects, how-to idea videos, tips and product info, and for the DecoArt on-line store.