Toothpick Puffer Fish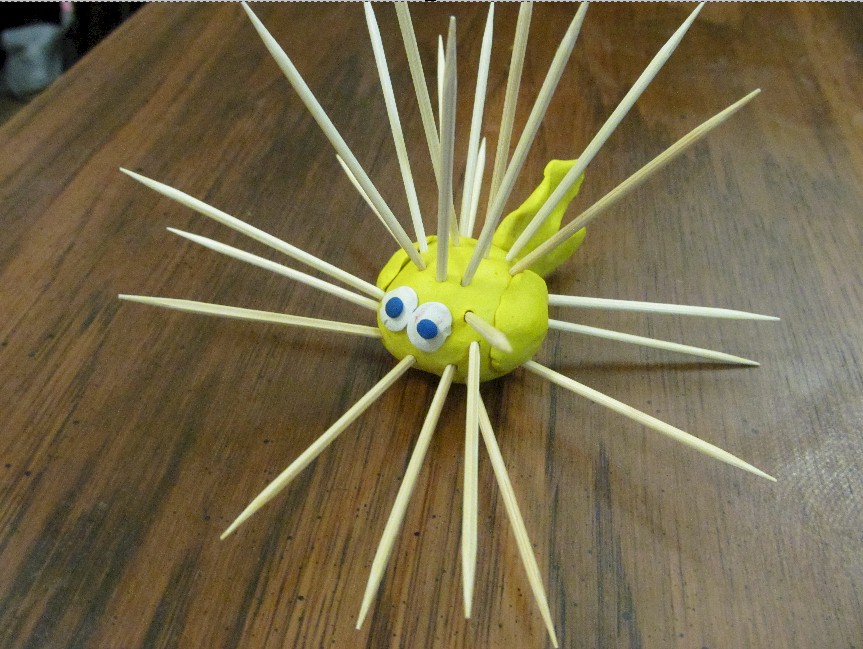 Ten year old Aldrich from Berrien Springs, MI created this Toothpick Puffer Fish to submit to our craft contest.  Aldrich is in the fifth grade and says "I  like animals, plants, and 3 dimension materials and presentations. I love making art and crafts."
Supplies
-Yellow Clay
-White Clay
-Blue Clay
-21 Toothpick
Instructions
1. Make a small ball using the yellow clay.
2. Make a small fish tail from the yellow clay.
3. Attach it to the back of the ball.
4. Make two fins with the yellow clay, then attach it to the sides of the ball.
5. Put a tiny flat circle out of white clay on the front, out a tiny dot of blue on the circle
6. Stick the 21 toothpicks all around his bod​y (Not his tail, fins and eye)
Contributor

FreeKidsCrafts Contest Winner
IT'S A WINNER! Take a look at what one of our talented viewers submitted to share with you. This craft was selected as one of this month's winners to received $50 in craft supplies. Click here to find out how you can enter your original creation for our judges consideration.