Tealight Lighthouses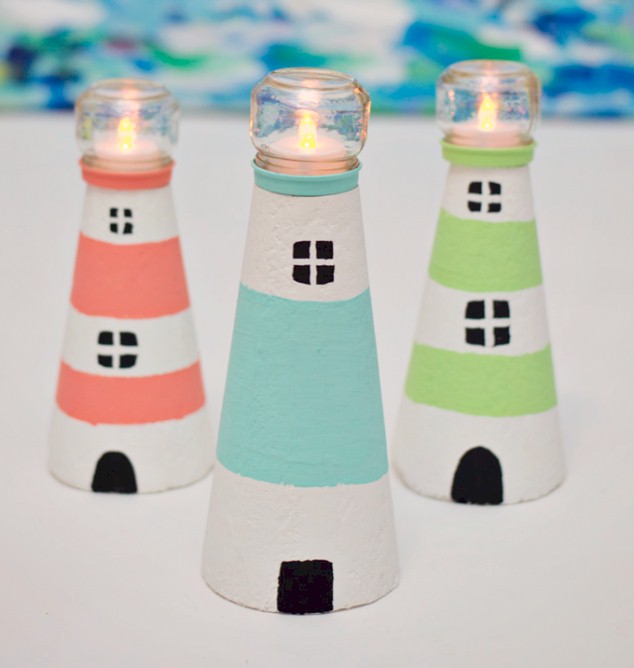 These delightful Tealight Lighthouses will make great decorations for a beach themed summer party. If you are vacationing along the east coast you can take the kids to visit some of the old lighthouses and learn their history.
Supplies
Paint
Brushes
Foam Cones
Foam Cutter or Serrated Knife (adult assistance)
FloraCraft Smooth Finish®
Mini Baby food jars
Battery Operated Tealights
Tacky Glue
Rubber Bands
Instructions
To start off this craft I went over both cones with the FloraCraft Smooth Finish®. I just smoothed is down with my fingers (super simple) and let dry 4 hours. Once the cones were dry I lightly sanded them down.
Next, I painted them both white.
Now it's time to cut the tips off. I just eyed it.
I wanted to make sure it would be the same size as the baby food jar lid. The FloraCraft® Make It: Fun® Foam Cutter cut through the foam perfect.
Ok, making straight lines on a cone is NOT easy. So I put my thinking cap on and tried to figure out how to attempt this. I thought rubber bands would be perfect.
It did, BUT I only had the two large rubber bands and I had three cones to do. Then I didn't have the size to do the top. So if you can find several large rubber bands to fit the top and bottom that would be perfect!
So I just decided to free hand it
Now it's time to add the window and doors!
First I painted on the black windows, then once it dried I added the white lines in between. Super Simple!
My favorite part, adding the lights! I knew right away that I wanted to use a baby food jar for the top. I painted the lids to match the lighthouse and then used tacky glue to keep in place.
I let them dry a couple hours before I placed the jars on top.
Finally I added my tea lights and I was ready to display! I think they go perfect with my coastal theme.
Other Images
Click on an image to open it in a new window
Contributor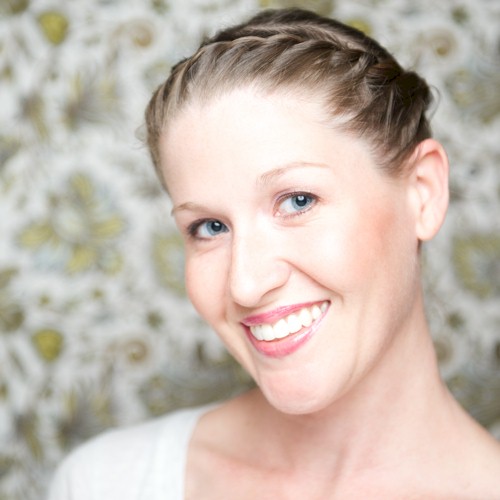 Crafts By Courtney
Hi, I'm Courtney! I am a mommy to 3 great boys and wife to a LOVING husband. Crafts by Courtney is where I make easy-to-follow craft tutorials, and post all the DIY parties I've made!