Sweet Heart Frame
Have the kids take a favorite picture and turn it into a Valentine  Sweet Heart Frame as a present for a beloved family member or friend.  Valentine symbols that are used today include the heart-shaped outline, doves, and the figure of the winged Cupid. See all the different cards and gifts the kids can make for that special person in their life.
Supplies
320-113 Fun Fur Yarn: Red
(One ball will make 2 frames)
Corrugated Cardboard
Hot melt Glue
Ribbon, candy or other trim
Hairbrush
Instructions
NOTE : Project is worked with two strands held together throughout.
FRAME
Click on Printables and cut two hearts from the cardboard -- one with the center cut out (this is the frame) and one that does not have the center cut out (this is the backing). Also cut out the stand. If the frame seems too flimsy, cut a second one the same size and use them together (you may want to use a couple of dabs of hot melt glue to make sure they stay lined up.
Find both ends of the skein of fun fur (one end will be inside the skein.) Holding the two strands together, tie them around the frame at the bottom.
Make a loop of the yarn. Reach with your hand through the loop, reach over the frame, grasp the strand of yarn as it goes to the ball and pull it through the first loop. Tighten the first loop.
Reach through the loop and underneath the frame, grasp the strand of yarn and pull it through the loop. Tighten the loop.
Repeat, this time reaching over the top. Alternate pulling the loops through the top and the bottom moving around the frame until it is complete covered with fur. Tie off securely.
Put the frame on a flat surface and use the hairbrush to fluff the fur.
Using the backing piece as a guide, trim your photograph to fit the heart.
Use the hot melt glue to stick the backing to top part of the frame. Fold the stand as indicated and stick the top part of it to the back of the frame so that it will prop it up.
If you have ribbon, candy or other decorations, attach them to the frame with hot melt glue.
Insert your picture and enjoy!
Patterns, Templates and Printables
Click on a pattern to open it in a new window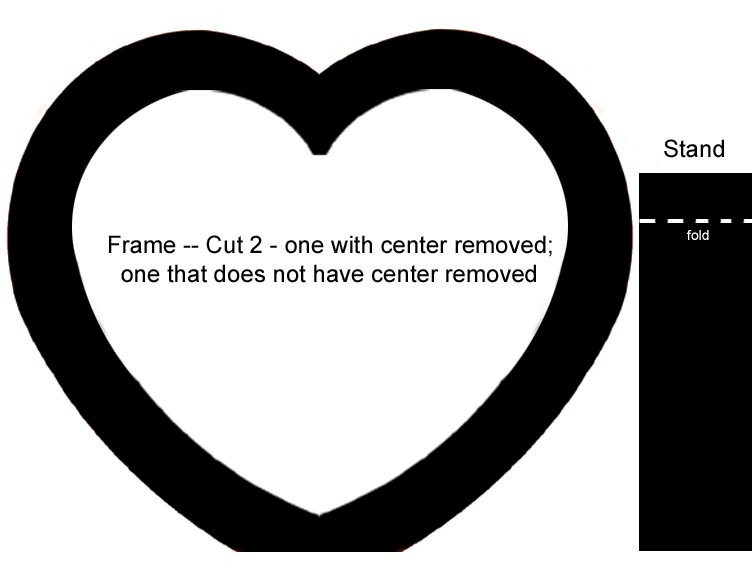 Contributor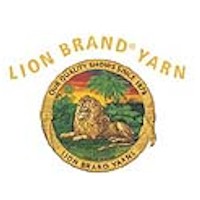 Lion Brand Yarn
Lion Brand is a family-owned and operated business and a beloved American brand since 1878. Today, the business is run by four members of the fourth generation of Blumenthals. It is their passion for yarn, reflected by all Lion Brand associates, that is the secret to Lion Brand's success.