Striped Zebras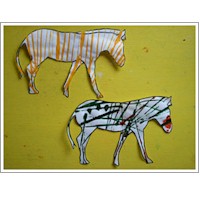 Here's a fun rainy day craft that the young kids can enjoy too! Keep a cloth handy to wipe down your stripy children when they're finished with the zebra.
BOOKS You might enjoy reading with this craft:
Why Zebras Don't Get Ulcers by Robert M. Sapolsky
What If Zebras Lost Their Stripes by John Reitano and William Haines
How the Zebra Got Its Stripes a Little Golden Book
Zed the Zebra by An Vrombaut
Supplies
Paper and marker
Acrylic paint
Popstick
Scissors
Sponge, pencil and washer (optional)
Instructions
Click on printables and download the zebra pattern.
Decorate it using stripe prints. Here are a couple of suggestions:
Use the edge of a dish sponge:
Thread a pencil through a washer and roll it through a glob of paint:
Dip the thin edge of a popstick in a pool of paint:
We've given you some photos below to show you some sample stripes.

Allow to dry, then cut out and display with pride.
This craft is reprinted courtesy of KidsCraftWeekly.com
Patterns, Templates and Printables
Click on a pattern to open it in a new window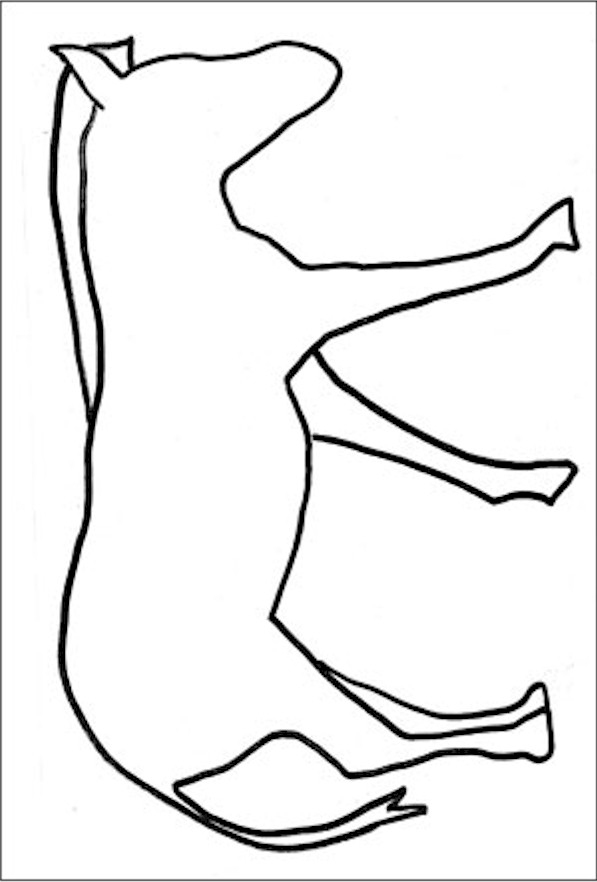 Contributor

kids craft weekly
Each issue of Kids Craft Weekly outlines a selection of activities for young kids. The ideas in are intended to be cheap, educational and fun and can be used as suggested, or simply as a starting point from which you can develop your own plan of attack.