Rose Bouquet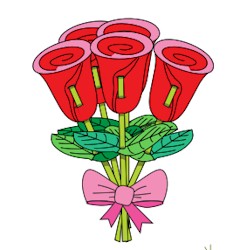 Mom will love this printed bouquet of roses and it is easy for little ones to create.
Supplies
Printer
Crayons or Markers
Scissors
Tape
Instructions
1. Click on Printables and print out patterns. Color, cut and assemble the flowers by threading them through the stems
as shown.

2. Push the leaves onto the stem so the fold angles them upwards on the stem. Use tape to secure the roses and leaves as needed.

3.Gather up your bouquet and tie with a pretty ribbon or piece of yarn.
This craft is reprinted courtesy of education.com where you will find many activities to inspire children of various ages.
Patterns, Templates and Printables
Click on a pattern to open it in a new window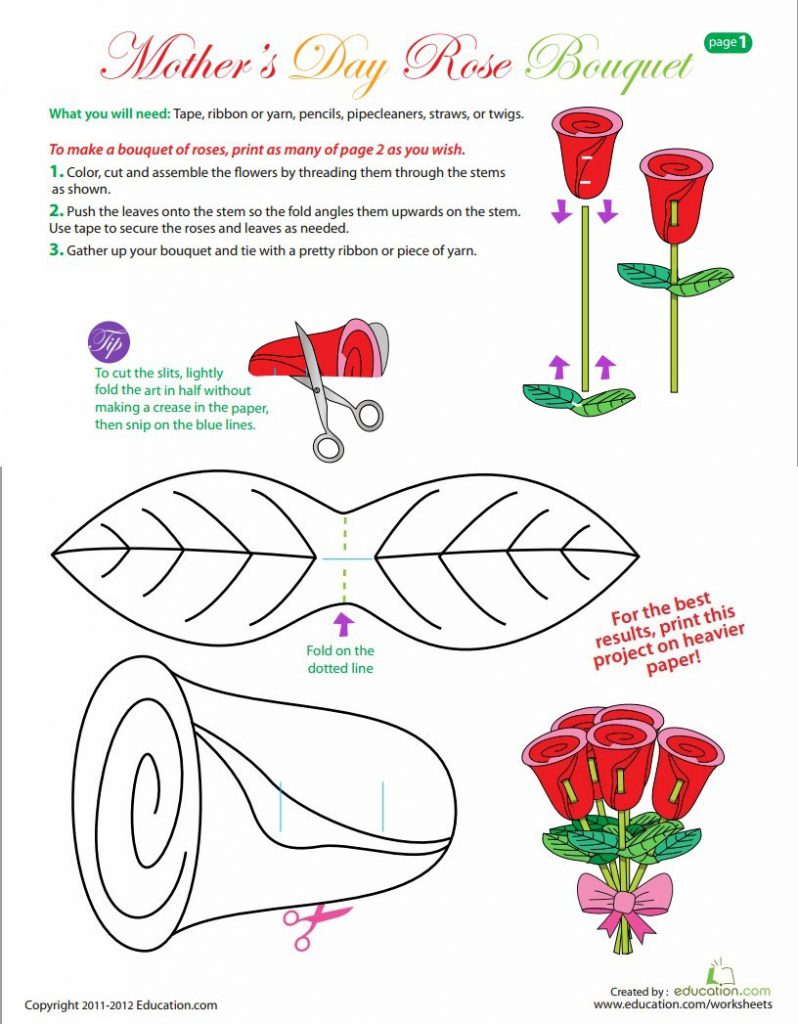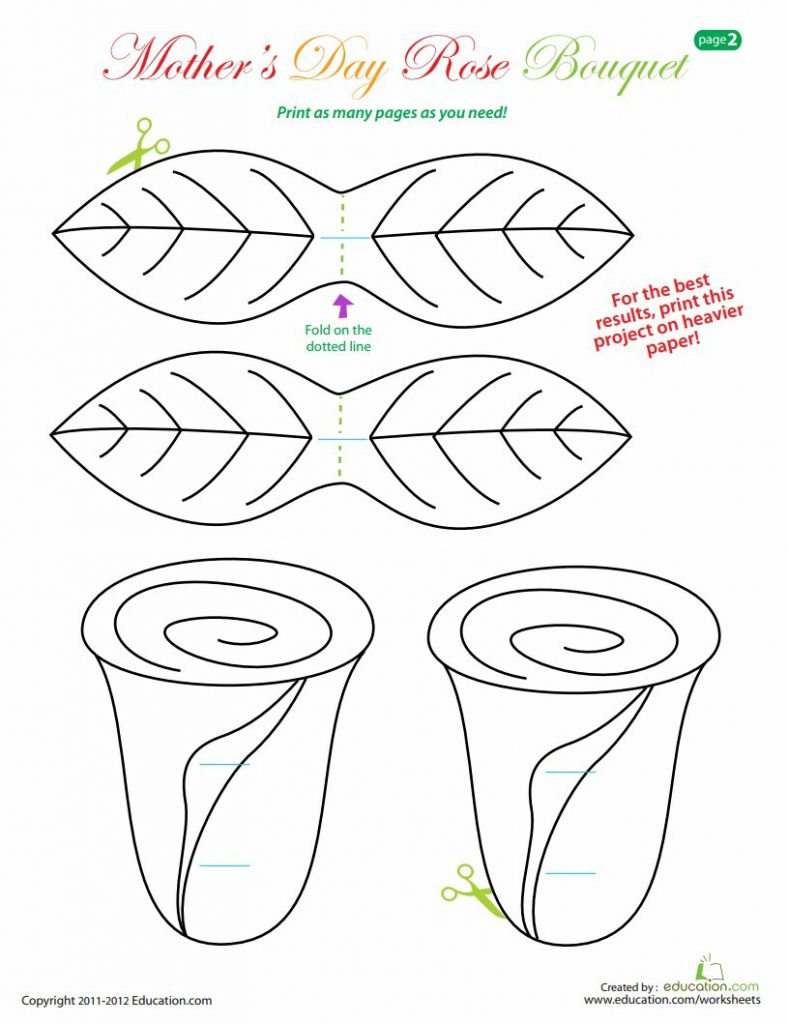 Contributor

Education.com
More than three million parents a month come to Education.com to find ideas for how to make learning fun. From kindergarten readiness to college prep, Education.com is the leading destination for involved parents.