Rabbit Pop UP
Print This Craft
Pop Ups are intriguing crafts for kids to make and play with afterward. The delightful White Rabbit Pop Up is a perfect addition to story time about forest creatures and many old favorites.
Supplies
Printer
White cardstock or construction paper
Paper Clip
Ruler
Scissors
Glue
Instructions
Click on Printables and print out the pattern pieces.
The complete illustrated instructions are on the Printable pages too. Refer to them on screen or print out a set to have handy.
Enjoy the fun this rabbit will bring.
This craft is reprinted courtesy of Robert Sabuda.
Stories you might like with this Rabbit Pop Up:
Alice in Wonderland by Lewis Carroll
Goodnight, Thumper! by Kitty Richards, Lori Tyminski, and Dean Gordon
Rabbits and Raindrops by Jim Arnosky
Patterns, Templates and Printables
Click on a pattern to open it in a new window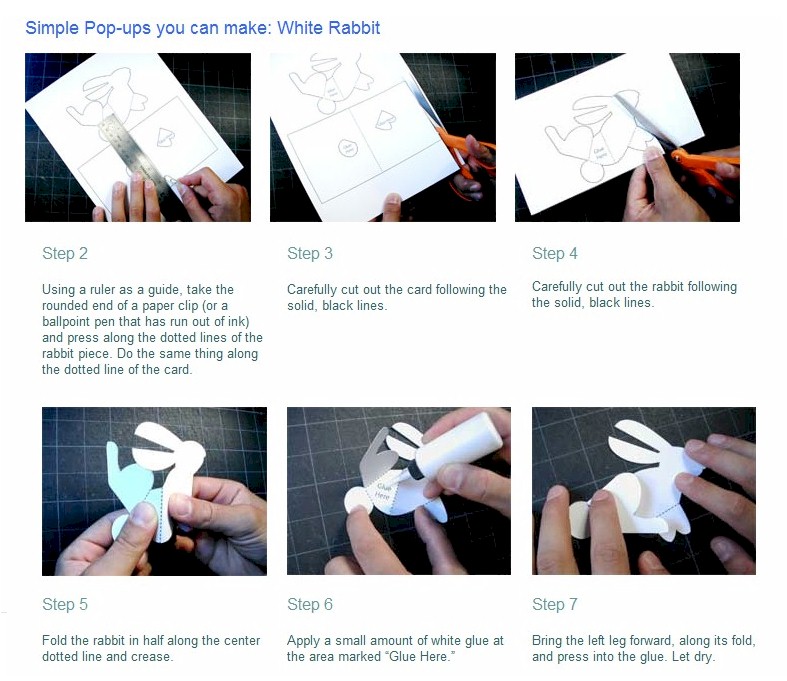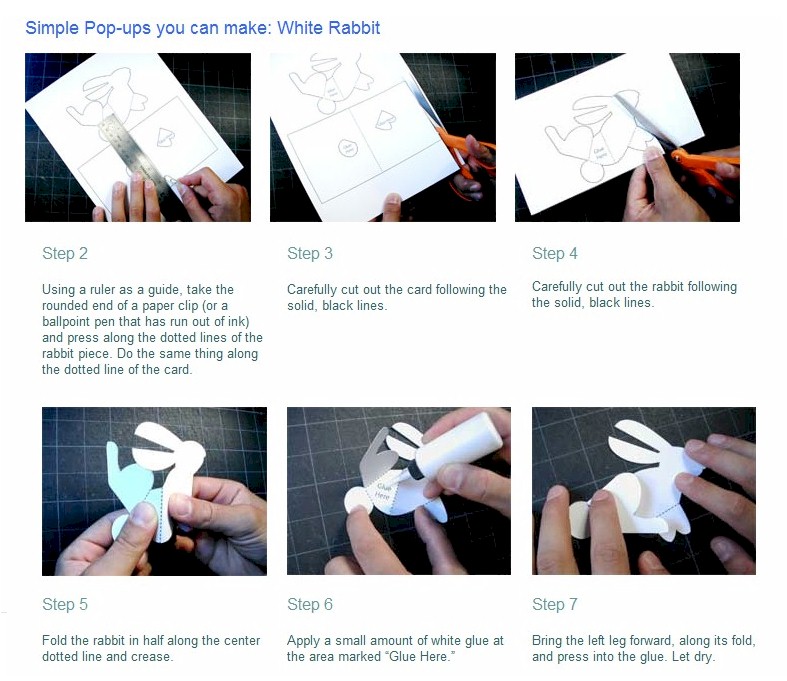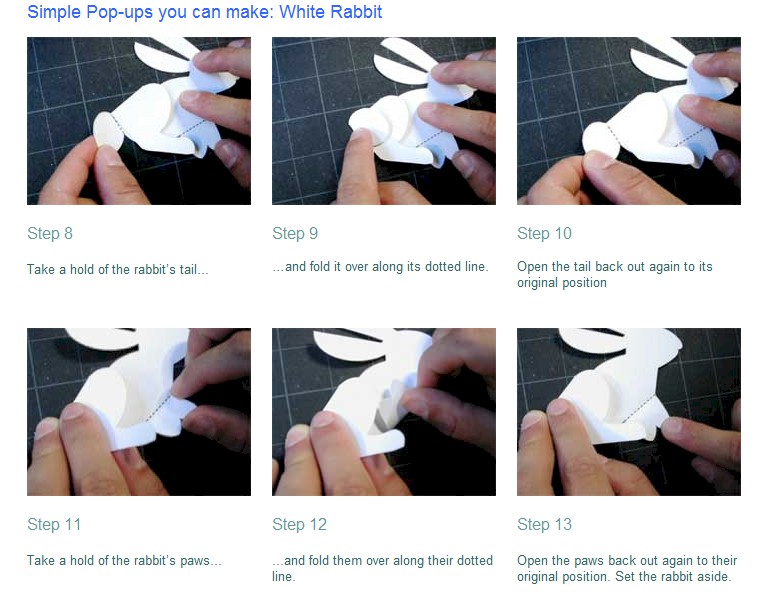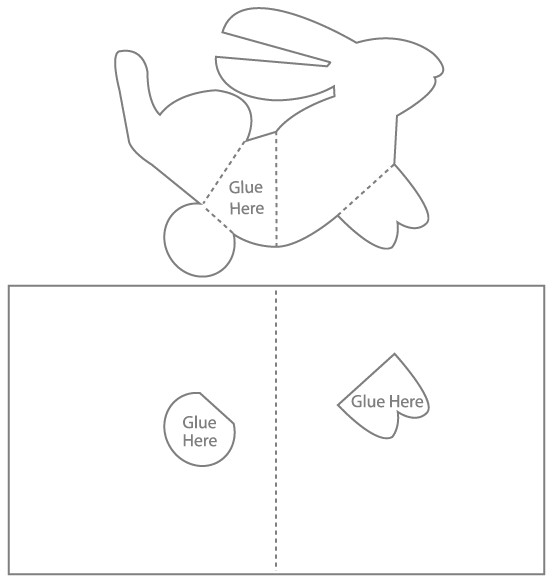 Contributor

Robert Sabuda
Robert works in his studio in New York City that he shares with his partner, children's book creator Matthew Reinhart. When asked about his work, Robert says, "We love making books. It's hard work but the best part is not having to worry about making a mess. When being an artist is your job, you can make as many messes as you want to!"