Pop-Up Valentine Card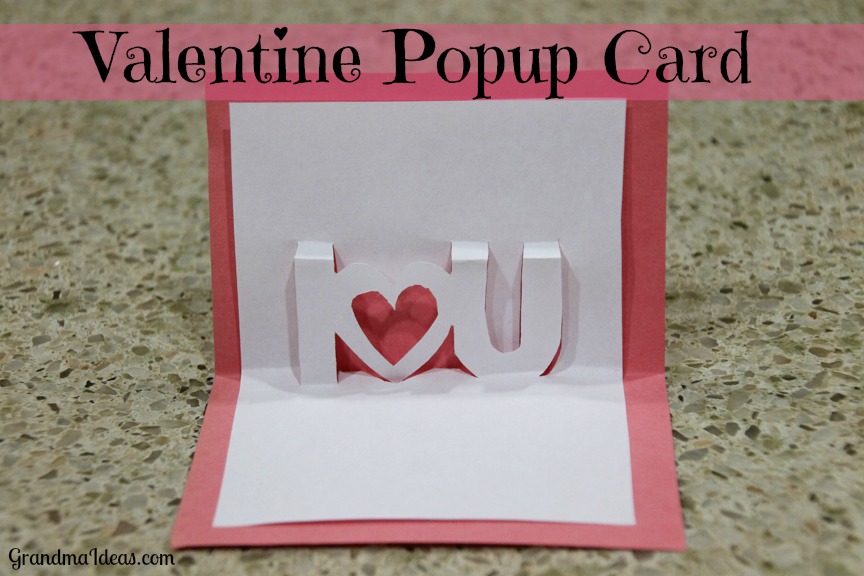 Kids will have fun making this Pop-Up Valentine Card and delight when their friends and family open it to see their handiwork.
Supplies
Exacto Knife
White Paper
Colored Card Stock
Scossprs
Glue Stick
Instructions
Rough cut around the pattern. Place the pattern on top of the piece of white copy paper. With the Exacto knife, cut along the solid lines on the pattern. (You might want to use a cutting board so that you don't scratch your kitchen counter!)
Cut around the outside edges of the pattern.
The next part is a wee bit tricky. Fold along the dotted lines of the pattern. On the dotted lines at the top of the letters, you will need to fold upwards to the top of the card. That is what will make the letters stand out.
Then, fold on the dotted lines at the base of the letters to make it fold shut like a card. Then, place the white paper on top of the pink card stock paper and glue in place.
Patterns, Templates and Printables
Click on a pattern to open it in a new window
Contributor
Grandma Ideas
Nina has 8 of the most wonderful grandchildren ever! Her desire is to provide activities that grandmothers can do with their grandchildren to develop deep, strong, and enriching relationships.