Pop Up Pets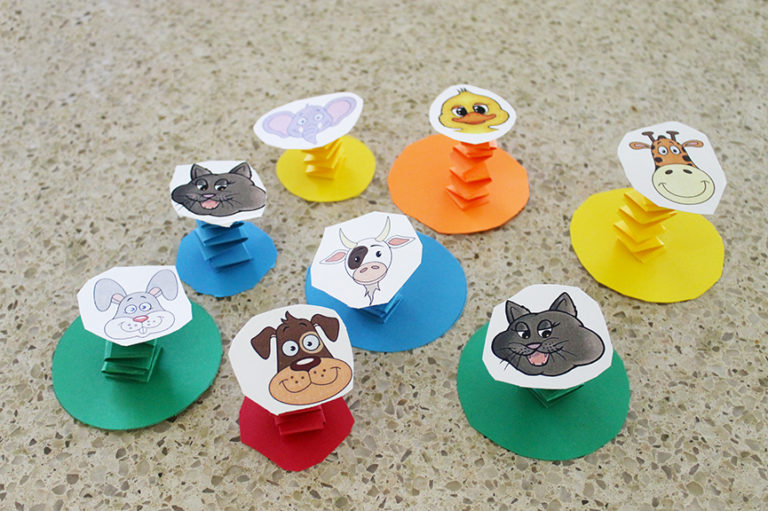 These fun and easy Pop Up Pets are sure to be a favorite with the kids and they are inexpensive to make. You can use the printables provided or create your own using photos of friends or family.
Supplies
Colored  Card Stock
Scissors
Glue Stick
Instructions
First, print out the animal faces.
Rough cut around them leaving about 1/4 inch of white paper around the edge of the face.
(Really stress this to your grandkids because if they try to cut them out exactly — and are using 'adult' scissors — they will get really frustrated! Children's scissors are now on my list of things to buy! I'm glad that there are tons of back to school sales going on right now.)
Pop-up pals is a super easy paper craft that takes little preparation. It's CHEAP but kids have tons of fun making them. Free printable available.
Cut out 2 pieces of cardstock that are 8.5 inches long and 1/2 inch wide.
I didn't measure the pieces of paper. I just eye-balled the width as I cut it.
Cut a circle that is about 2 inches in diameter out of the same color of cardstock.
Put some glue at the end of one of the long pieces.
Place the other piece on top at a right angle and press down. Hold for a moment or two.
Then, fold the bottom piece over so it is on top of the other piece.
Fold the other piece over so it is on top. Continue folding until you can't fold any more.Glue the two top ends together. Press and hold.
Put some glue on one end and press it to the center of the circle. Press and hold.
Put glue on the other end.
Place the animal face on top and press down and hold. Ta da! Your animal face pop-up is completed!
Patterns, Templates and Printables
Click on a pattern to open it in a new window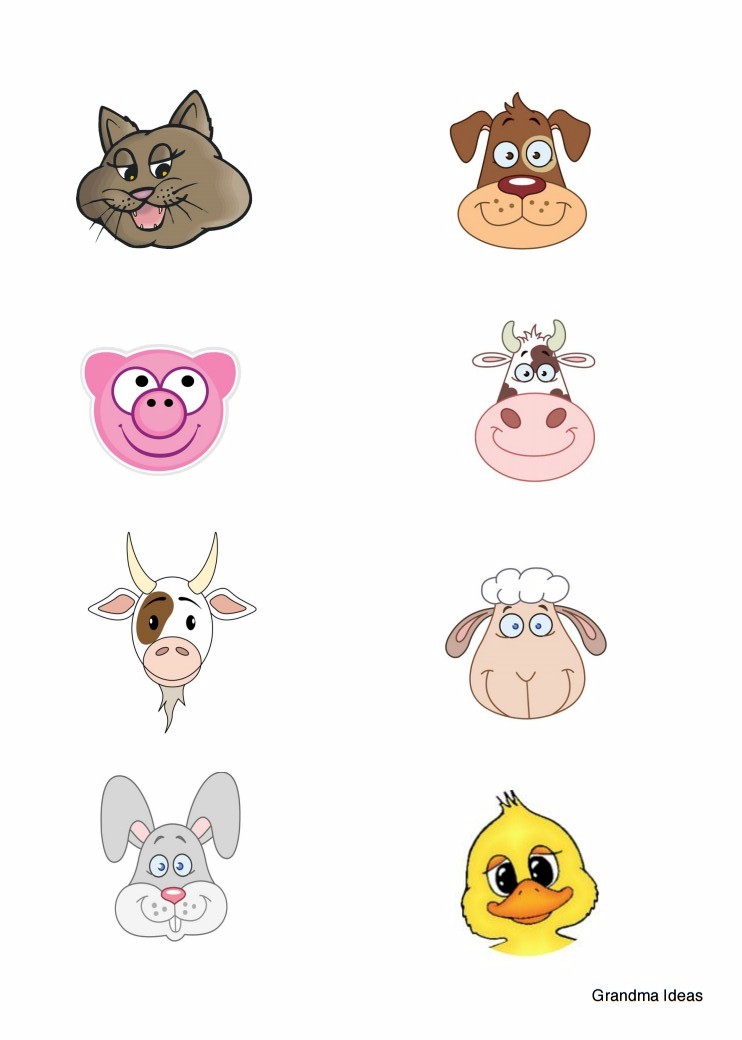 Other Images
Click on an image to open it in a new window
Contributor
Grandma Ideas
Nina has 8 of the most wonderful grandchildren ever! Her desire is to provide activities that grandmothers can do with their grandchildren to develop deep, strong, and enriching relationships.