Pop-Up Monster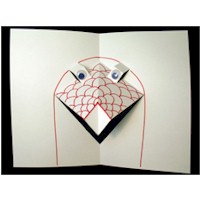 Monster crafts captivate boys as well as girls. This pop-up craft will be a real favorite with all kids.
Supplies
White Paper
Scissors
Markers, crayons or colored pencils
Wiggle eyes
Instructions
Click on Printables and print out the complete illustrated instructions so you can follow along with the written instructions.
Take your card and fold it in half.
Draw a line (about 45 degrees) from the folded edge to the middle of the page. Cut along the line with scissors.
 
Fold the point towards you and crease it well. Fold it backwards along the same fold and crease well.
Fold the very tip of the point forwards......and backwards.
Open the card and push the main point forward as you close the card.
Open the card slightly and push the creased tip downwards and inwards. You now have a big v-fold with a little v-fold on top.
Close the card and draw two short parallel lines, about 3/4 inches long, in the middle of the folded edge.
Cut along the lines with scissors, through all four layers of the card.
Fold the tab backwards and forwards at the ends of the cuts. Make sure the new fold is parallel to the v-fold's edge. Repeat on the other tab on the opposite side of the card.
Open the card and push the tab on the right side inwards as you re-close the card. Repeat on the left side.
You now have layer folds coming off of your main v-fold - eyes for your creature!
Decorate your monster and show it off to your friends!
This craft is reprinted courtesy of Robert Sabuda
Patterns, Templates and Printables
Click on a pattern to open it in a new window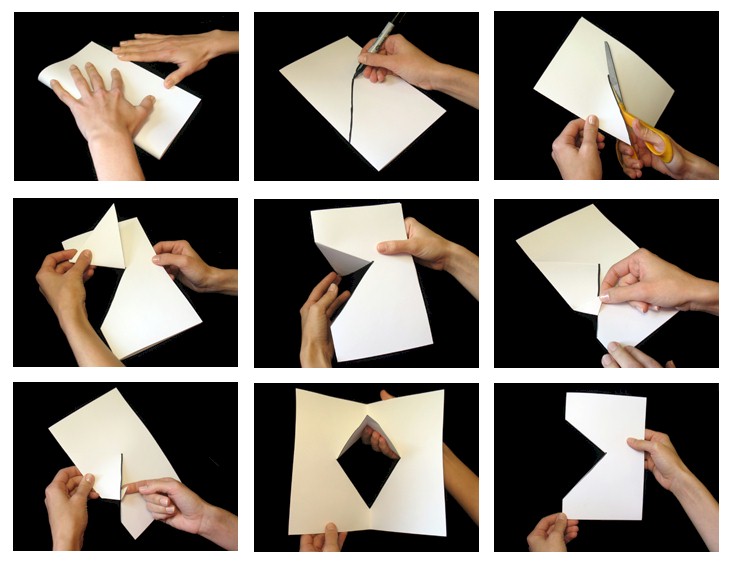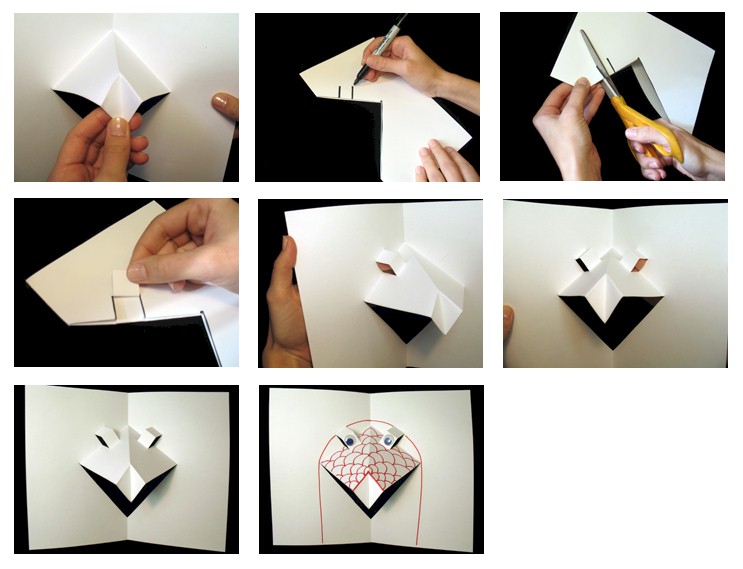 Contributor

Sudbudz
Want to have some creative family time? Print out our SudBudz® Masks and get crafty with the kiddos! More than just a typical Fizzy Bath Ball, SudPrize® is a first ever line of skin-loving and natural bath products that make bath time Fun for Kids and Easy for Moms. A Free companion App, SudBudz® engages your children into an immersive world of special and unique characters called SudBudz®.