Peapod Ornament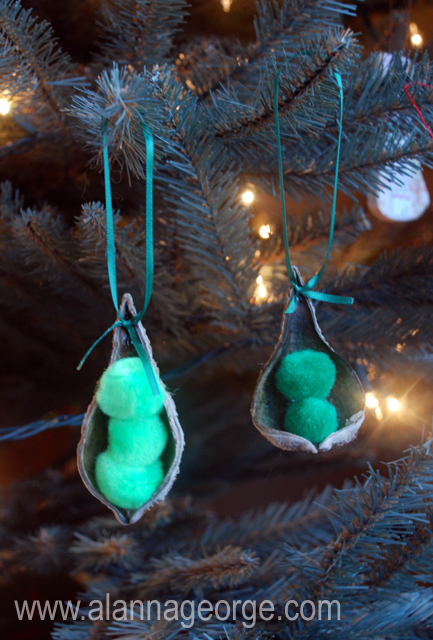 Supplies
Green Pom Pom Balls
Milkweed Pod
Ribbon
Craft Glue
Instructions
Glue appropriate number of Pom Pom Balls inside milkweed pod. If you just picked the pods you may need to let them dry out for a day or so.
Loop and knot ribbon. Glue knot of ribbon to top of milkweed pod.
Wrap in cute packaging and give to your favorite person!
Contributor

The Craft Nest
Alanna began her career as a Design Manager in the scrapbooking industry. After the birth of her first daughter she turned freelance designer, crafter and stay-at-home mom. She resides in Michigan with her husband and their four kids (2 girls and 2 boys). You can find more crafting ideas and how to's at her blog, Alanna George | The Craft Nest (www.alannageorge.com).

Newsletter
Subscribe to our free newsletter to get creative crafts mailed to your inbox.