Paw Print Memory Game
Camp Crafts, Early Elementary Craft, Earth Day Crafts, librarians, More Boys Crafts, More School Crafts, parents, Party Crafts, Recycled Game Pieces, Repurposed Materials, teachers, Wild Animal Crafts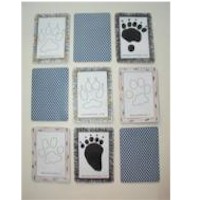 Make this stimulating Paw Print Memory Game by recycling old playing cards and creating hours of game playing fun. You can adapt this to a camping craft by having the kids identify the prints of animals they may find in their camping area. If you live in an area where there is snow you may see some of these prints.
Supplies
Staedtler® ErgoSoft® Coloured Pencils
Staedtler® Watercolor Brush Markers
White Cardstock
Old deck of cards
Scissors
Elmer's® Glue-All®
Pencil and paper
Instructions
Research animals and decide which paw prints you will make. Draw sketches of prints that you find on the internet.
Click on Printables and print out the blank card template  and transfer your paw print sketches onto them. You can also use the paw prints we've provided . On each set could be identical tracks, or you can do the animal's front and hind tracks as a set.
Add facts about your chosen animal below their paw print. The real size of the track and name of the animal are good, but you could also add facts about the animal's habitat or eating habits.
Refer back to your research and sketch the corresponding animal's fur around each paw print. It helps to have printed pictures of the animals to look at. Make the two cards in each set match.
Using Staedtler Ergo Soft Coloured Pencils, add color to each of your sketches. Try to make them look realistic! Remember to try blending your colors and using lighter and darker strokes to help add dimension. Here are some color tips for the samples provided:
Bear:   - Dark brown first, using side of pencil and coloring in fur direction. Do center of border this way, then fill in the edges by using a black crayon and the same technique.
- Next do some strokes with the tip of the dark brown
- Finish with black, using lots of small strokes.
Coyote:  - Soft yellow in each of the tufts
- light brown tufts of fur on each of the yellow tufts
- grey shading over all
- black fur on top
Cut each card out and adhere it to the front of an old recycled card. Color in each paw print, or leave it as a sketch. Create a dozen pairs of animals for a really fun memory game!
Patterns, Templates and Printables
Click on a pattern to open it in a new window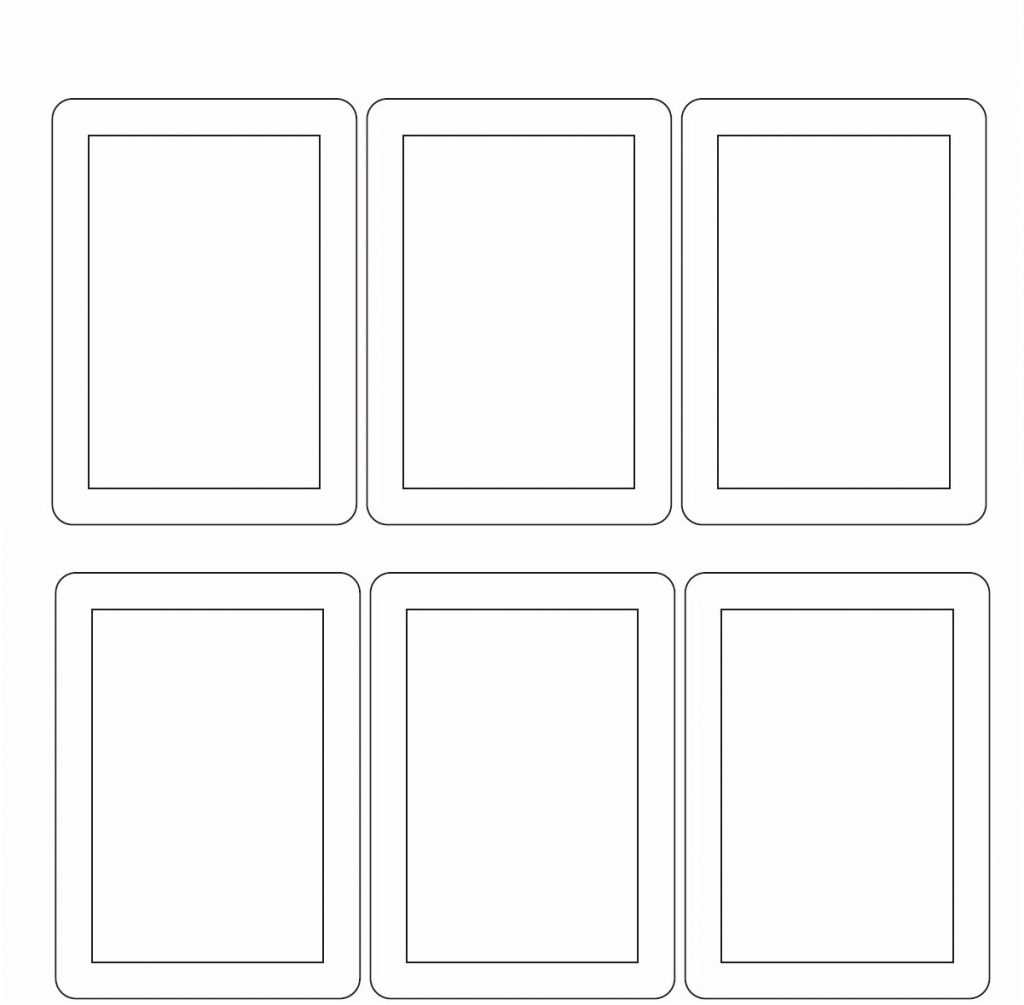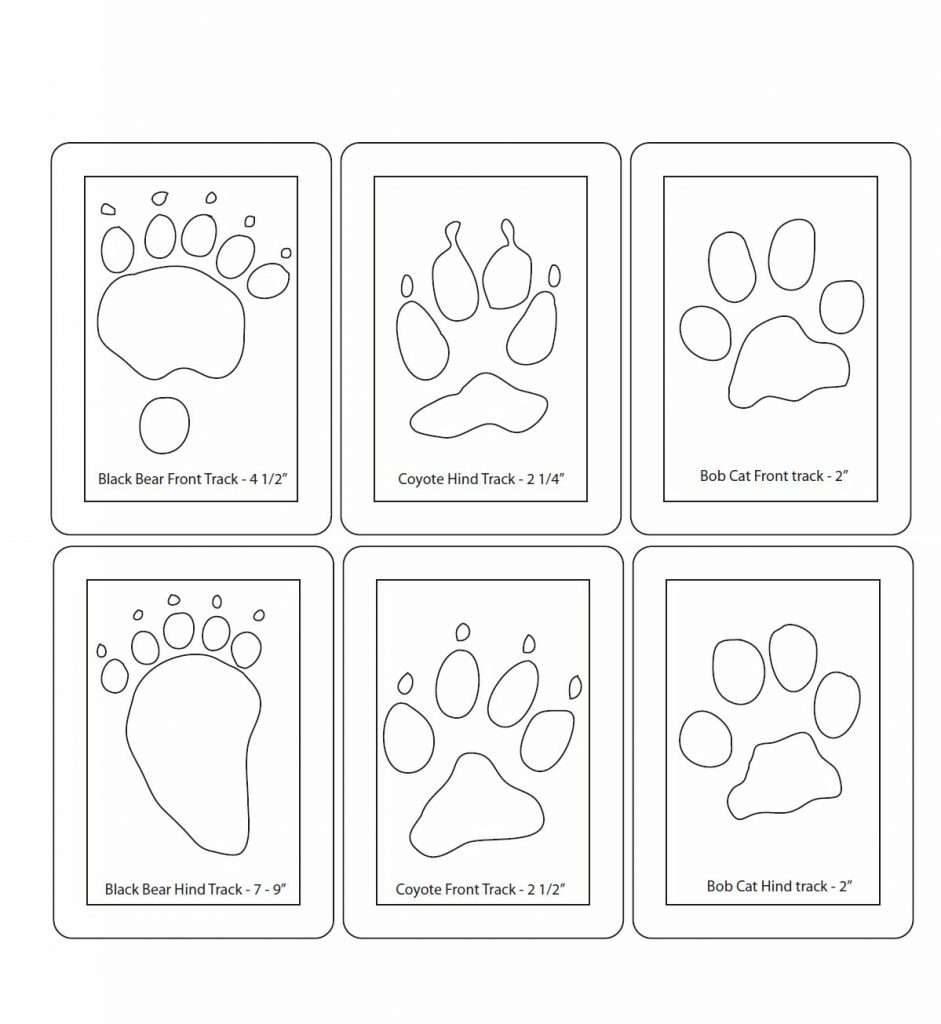 Contributor
HANDS ON Crafts for Kids
Remember what we all say at Hands On Crafts for Kids, "there's no right or wrong way to crafting…only our way!" We hope that you will join us for Hands On Crafts for Kids – Back to Basics.
Tags games to make