Paper Tropical Flowers Bouquet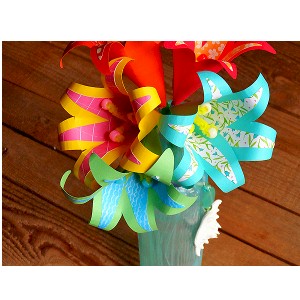 Teens will love making this Paper Tropical Flowers Bouquet to decorate their room or to give as a gift for Mother's Day or a special birthday. The flower colors can be as original as the supplies you have. A single flower would also make a beautiful package decoration.
Trivia:  There are many different species of Lilies and they come from all different countries like Turkey and Spain while others come from Asia.
Supplies
Card stock in bright colors (orange, red, bright green, turquoise, yellow)
Scrapbook paper in colors that compliment card stock colors
Flower pattern
5 green pipe cleaners (1 per flower)
15 pony beads (3 per flower)
5 yellow pipe cleaners, (1 per flower) cut into thirds
Glue stick
Glue dots
Hot glue gun
Instructions
To make this Paper Tropical Flower Bouquet, print out the pattern. You will notice that the pattern looks like there is a border to the flower, it is actually two templates. Use the larger template to cut out card stock pieces. Use the smaller template to cut out scrapbook paper pieces.
Use glue stick to attach the small scrapbook paper flower to the larger card stock flower.
Roll the flower up tight, spread the top out as if you were forming a cone shape. Seal cone shape with a glue dot. Wrap each flower petal around a paintbrush or a pen to curl them.
Thread a pony bead onto a one of the short yellow pipe cleaners and bend at the top to close it around the bead. Repeat this for a total of three. Wrap the ends together with the end of a green pipe cleaner to attach them all together. Poke the end of the green pipe cleaner down into the center of the flower. Hot glue in place.
Patterns, Templates and Printables
Click on a pattern to open it in a new window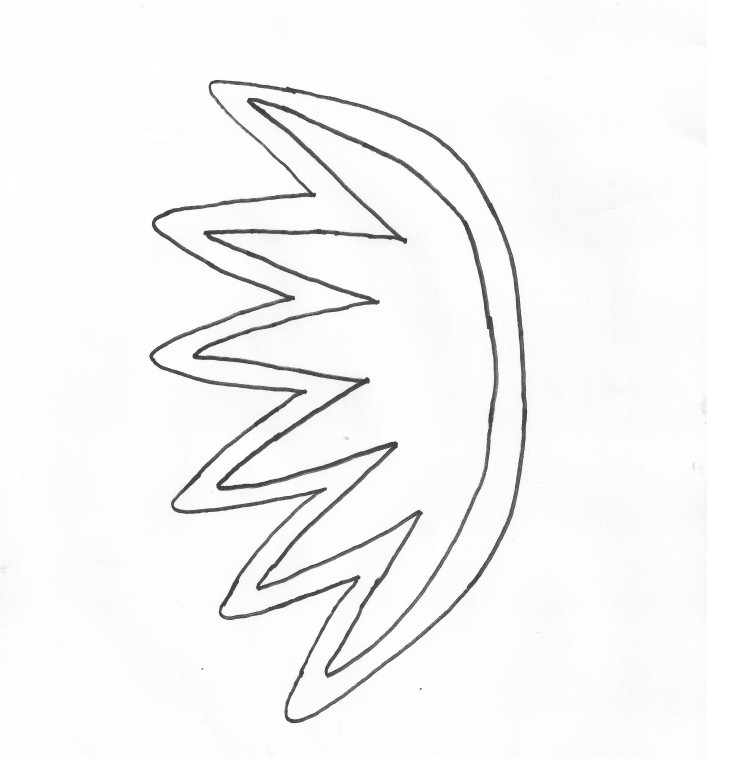 Other Images
Click on an image to open it in a new window
Contributor
FaveCrafts.com
FaveCrafts is owned by Prime Publishing LLC, an Internet Media Company that operates web site communities, e-mail newsletters and e-commerce stores in niche areas such as crafting, home décor, wellness, and cooking. See their craft projects at https://www.favecrafts.com/