Paper Plate Santa Windsock
This fun and easy Paper Plate Santa Windsock craft will dance merrily in the wind and delight all the kids when they see what they have made.
Supplies
Paper plate
Construction paper: red, pink, white
Skin tone: crayon, marker, construction paper or paint
Crepe paper or fabric strips: white, 18" strips
String or ribbon to hang
Black marker
Scissors
Glue
Instructions
Print out pattern sheet.
Cut out each piece. Be sure each piece is clearly labeled.
Trace pattern piece onto appropriate colored paper.
Trim pieces.
Color, paint or cover center of paper plate with skin tone paper. (plate should be upside down)
Glue pompom to hat. Glue brim over hat.
Arrange remaining pieces. Glue in place.
Fold the tips of crepe paper before gluing to the underside rim of plate for added durability.
Poke a hole through pompom. Loop string to hang windsock.
This craft reprinted courtesy of the Kids Craft Club at FamiliesOnLineMagazine.com.
Patterns, Templates and Printables
Click on a pattern to open it in a new window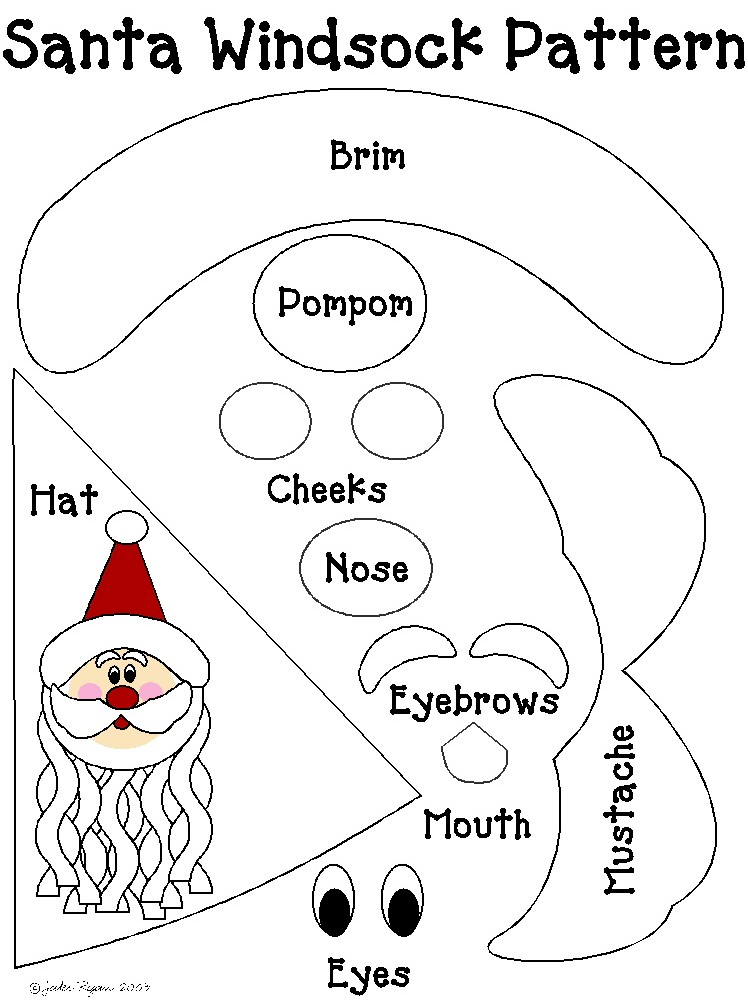 Contributor

Kids Craft Club
Kids Craft Club  -  fun and easy crafts for holidays ( Halloween, Thanksgiving, Christmas, Hanukkah, Valentine's Day , St. Patrick's Day, Easter, Canada Day, 4th of July) ,seasons ( Spring, Summer, Winter and Fall) and ore. Patterns and directions included. Brought to you by Families Online Magazine.