No-Fuss Paper Batik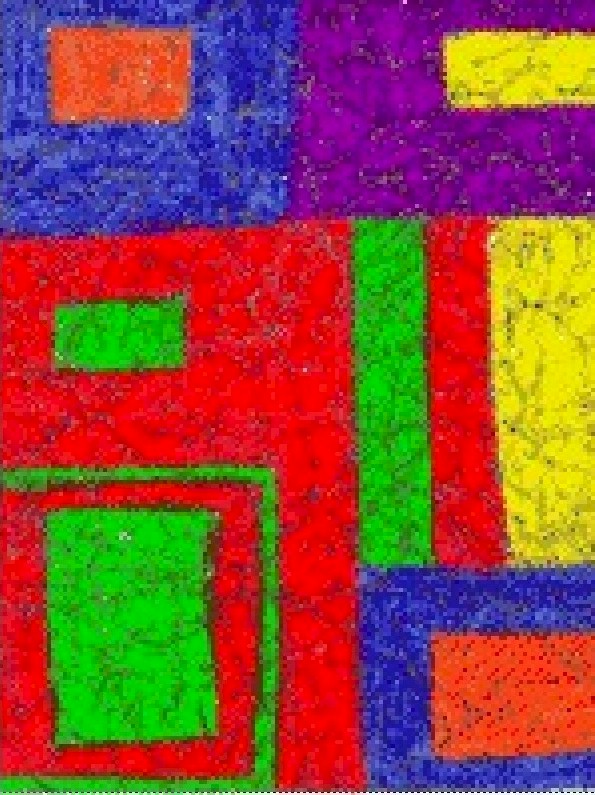 This No-Fuss Paper Batik is a variation on an old standby craft that is always a lot of fun for kids and makes great artwork for framing.  Let the kids choose their colors and designs unless they need a little guidance to get started. Sometimes a blank piece of paper can be intimidating.
Supplies
Strong white paper (e.g., construction paper--not newsprint or copy paper)
Crayons in several colors (including Super Crayon)
Several large sheets of newspaper
1/4 cup of black (or any dark color) liquid tempera paint
Medium bowl of water to clean your brushes
Large bowl of water
Large artist's paint brush or one, one-inch foam brush
Instructions
Remove paper wrapped around crayon. Using the side of crayon, NOT the point, press hard and make bold drawings or abstract patterns all over the paper. (One big star works better than many little ones. But it doesn't have to be solid. Be creative. Color each point a different color, fill it with geometric patterns or progressively smaller stars.) Cover as much of the white background as possible.
Dip finished drawing gently into a bowl of room-temperature water. When the paper is totally immersed in water, gently crumple it into a loose ball. This should take about 10 seconds. Remove the paper ball from water and gently squeeze out excess water.
Open the wet paper ball to its original shape and spread it out on sheets of newspaper.
Paint the tempera paint, thinned with a little water, over the entire paper. Let it dry. If the batik paper is torn, tape it on the back when it is dry.
If your design isn't a masterpiece, use it for the background of a collage, cut it up for bookmarks, cut out the best parts and glue them on homemade greeting cards. (To brighten it up, add a little glitter.)
Contributor

eco-artware
eco-artware.com was a new adventure for me - but it dovetailed nicely with the way I lived. I recycled and reused before and after it became chic. I'd worn plain and fancy Birkenstocks with vintage Armani suits through stints as a magazine illustrator, custom needlepoint designer, crafts teacher and manager of crafts shops. My grandmother's hand-made napkins with crocheted borders were the centerpiece of every holiday table I set. I'd used flea market finds as the raw materials for cards, craft projects and holiday decorations since I was a child.