Music Coloring Pages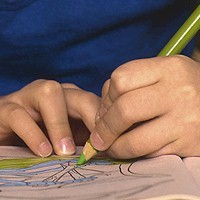 Print our coloring pages for your classroom or home. Choose from trumpet player, carolers, or a boy with him stereo system.
Supplies
Coloring Page Printables
Crayons or Colored Pencils
Instructions
Just print and color. Coloring helps children to develop many skills. By providing children with interesting pictures to color you can help them develop hand/eye co-ordination, color conceptulization, picture comprehension, manual dexterity and object handling skills. It is believed that children who like to color usually acquire and use knowledge more efficiently and effectively.
Patterns, Templates and Printables
Click on a pattern to open it in a new window