Moveable Dragon Puppet
This moveable dragon puppet will provide fodder for hours of imaginative adventures long after he's been created.
Supplies
Printable Dragon Pattern
Heavy Paper or cardstock
Brads
Scissors
Crayons or Markers (Optional)
Instructions
Click on printables and print out the dragon parts. Color if you choose and carefully cut out the parts.
Using the crafting brads, attach the ears to the head. Then assemble all the legs, foot over lower leg, lower leg over upper leg.
Place the head behind the neck.
The neck behind the body with one leg in back, and the leg with the claw in front.
The tail goes behind the body with one leg in back and the leg with the claw in front.
One wing in front, one wing behind the body.
Click on the printables for a diagram with the instructions for easy assembly.
Patterns, Templates and Printables
Click on a pattern to open it in a new window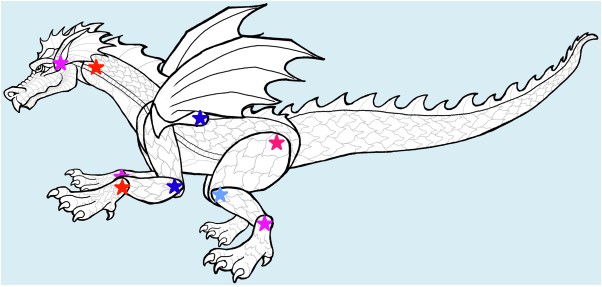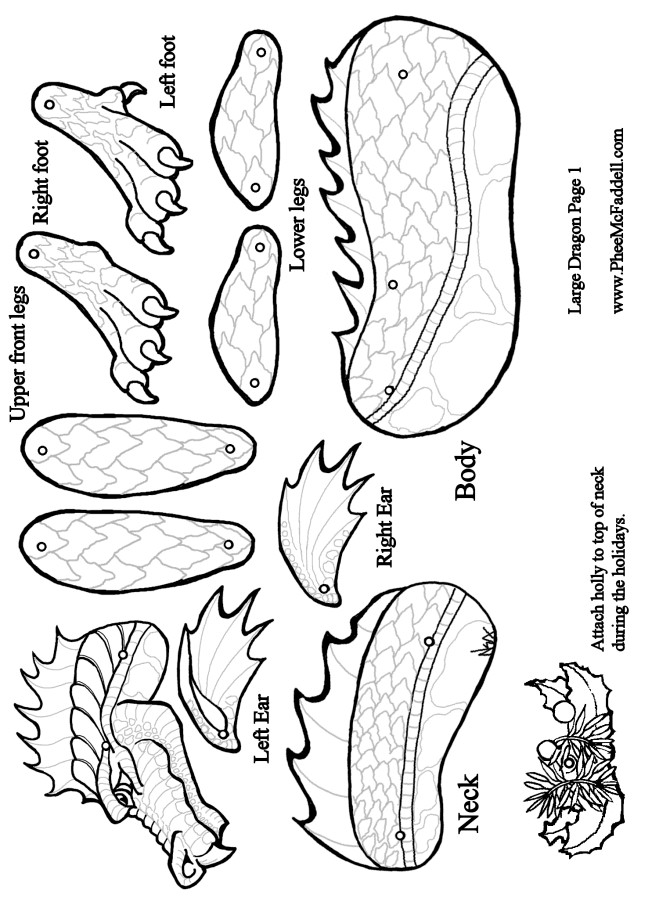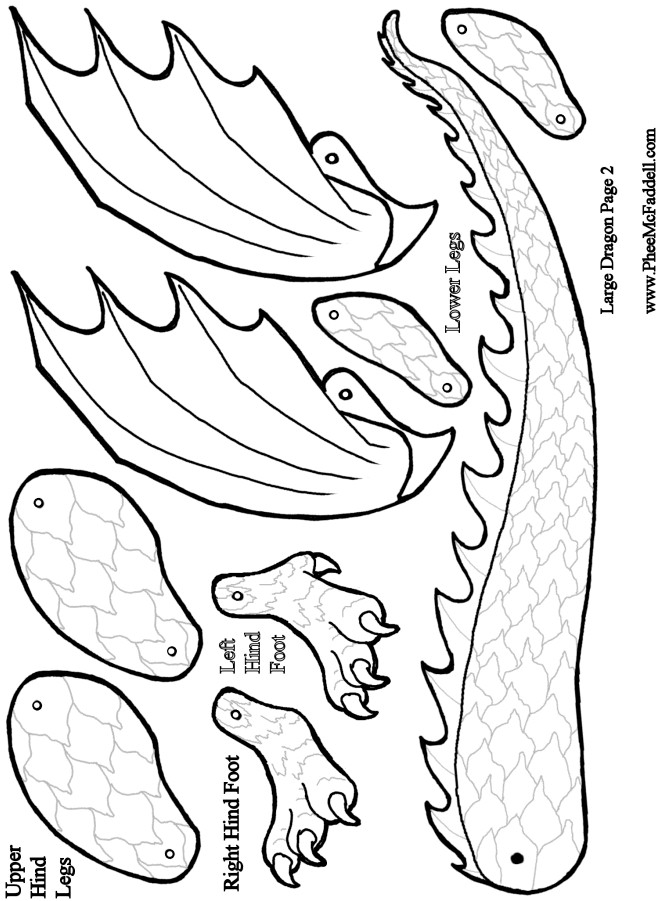 Contributor

PheeMcFaddell.com
In Phee's words "It's really all a matter of learning to use your imagination, all proper like of course, instead of treating it like that ugly third cousin you'd just as soon stuff in a closet as look at. And what do you suppose this world of yours would be like if there weren't some around brave enough to be creative? Well, you'd be missing a whole lot of conveniences I'll tell you that, plus the scientific developments, and all the beautiful art."