Mother's Day Flower Pot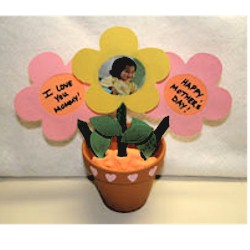 This fun craft is a great Mother's Day gift for Mom! She is sure to love this personalized flower pot with her favorite family pictures in it. Pick your favorite pictures for some of the flowers and write your own special message on the other flowers.
Supplies
3" Clay Pot
Clay
Colored Popsicle Sticks
Flower Template (click here)
Construction Paper (many colors)
Scissors
Glue
Scotch Tape
Pictures
Paint, Markers, Crayons, etc.
Instructions
Decorate your clay pot however you would like! Put it aside to dry.

Print out the flower template provided above.

Cut out the template flowers, trace them onto construction paper and cut out the construction paper flowers.

Cut the center circle out of the template flower. Place onto construction paper flowers and trace around it. Carefully cut out the center circle in each of the construction paper flowers.

Tape pictures or sayings on the back of each flower so that they are visible through the hole.

Tape a popsicle stick to the bottom of each flower as the stem.

Cut leaves out of green construction paper and glue to each popsicle stick.

 Fill the clay pot with clay. Stick the popsicle sticks into the clay to complete the craft!
This craft is reprinted courtesy of AllKidsNetwork.com.
Patterns, Templates and Printables
Click on a pattern to open it in a new window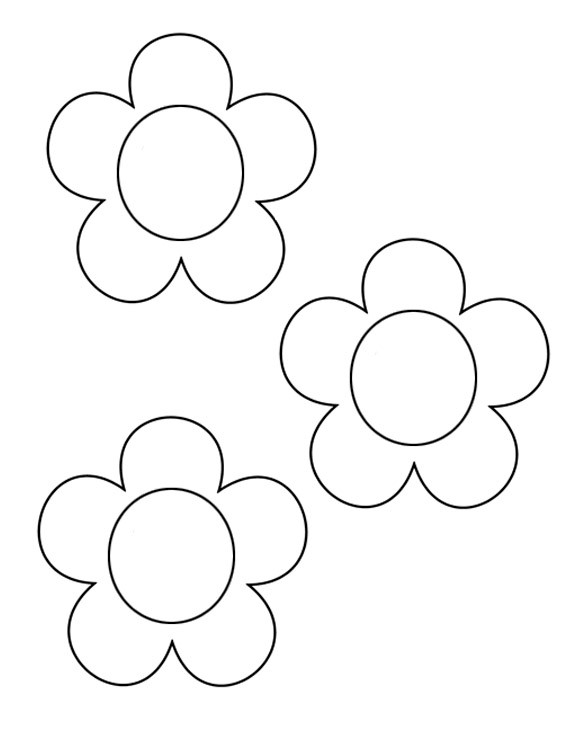 Contributor

AllKidsNetwork.com
All Kids Network is a network of websites dedicated to providing fun and educational activities for parents and teachers to do with their kids. We have hundreds of kids craft ideas, kids worksheets, printable kids activities and more. So far, we have two main sites - allkidsnetwork.com and kidslearningstation.com.