How To Make A Leaf Print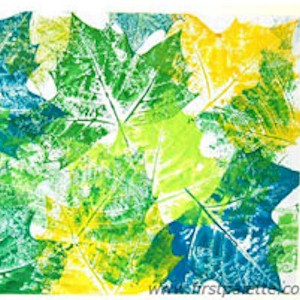 Supplies
Leaves
Paint
Newspaper
White Paper
Paintbrush
Palette or paper plate
Instructions
Collect leaves in your neighborhood. You can collect all of one type or mix in different types.
Spread newspapers over your work area to protect the surface.
Put different colors of paint on your palette.
Position a leaf with its underside facing up and paint on its entire surface.
Press the painted leaf onto your paper.
Lift the leaf and see your beautiful leaf print.
Repeat the process using different colors and other leaf shapes. You may even try painting different colors on one leaf to create a rainbow colored leaf print.
Contributor

FirstPalette.com
A free resource for fun and educational kids' crafts, the site features a step-by-step guide for each craft project and includes printable templates, art recipes, and environment-friendly tips for crafting.
Newsletter
Subscribe to our free newsletter to get creative crafts mailed to your inbox.