Leaf Rubbings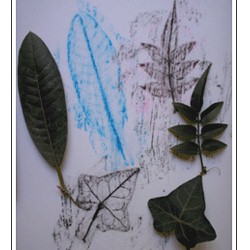 There's nothing fancy about this old favourite but you'll be surprised at how satisfying it is! And your little ones will think it's a sheer miracle! You can make a miraculous rubbing from any leaf, but those that have pronounced veins and interesting textures work particularly well.
Supplies
A selection of leaves
Paper
Crayons, pastels, charcoal or coloured pencils
Instructions
Place a leaf under a sheet of paper and rub with a crayon. Younger kids will need an adult to hold the paper still.
Watch the impression of the leaf appear on the page. Perfect for the fridge door!
This project is reprinted courtesy of KidsCraftWeekly.com.
Contributor

kids craft weekly
Each issue of Kids Craft Weekly outlines a selection of activities for young kids. The ideas in are intended to be cheap, educational and fun and can be used as suggested, or simply as a starting point from which you can develop your own plan of attack.