Jelly Bean Color Craft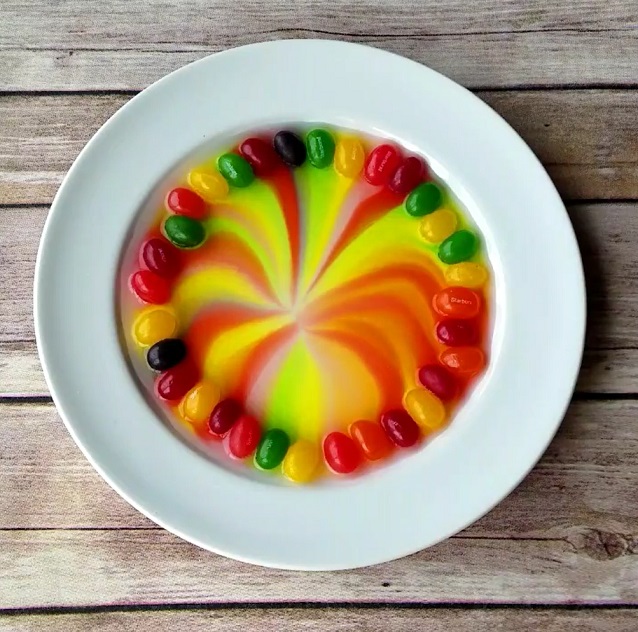 Watch the kids eyes widen as they see the beautiful colors run freely from their jelly beans into a pretty design. Everyone will want to participate in setting up a new set of jelly beans to do it again.
Supplies
Water
Jelly Beans
Plate
Instructions
Arrange jelly beans in a circle or square on a plate.
Pour water in the middle (doesn't matter if it's cold or hot) and let it sit!
Over the next minute or so it will spread to the middle making an awesome design!
Contributor

SassyDealz.com
"Michelle has a teaching degree and for the love of art she started sharing kids crafts on her blog to inspire teachers, parents, and the little ones! SassyDealz.com is not only a craft website, but also a place where you can find online bargains and freebies!"