Graham Cracker Bird Feeders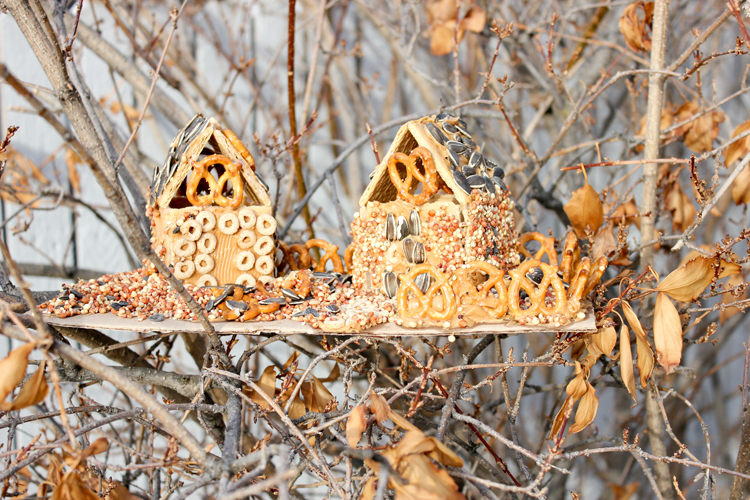 January, February and March are cold months in the North and our feathered friends will enjoy these Graham Cracker Bird Feeders. No matter how they look they will be a treasure to the birds.
Supplies
Sturdy cardboard base
Graham crackers for the houses
Pretzels
Bird seed
Cheerios
Creamy peanut butter*
Hot glue (to assemble the houses)
*Suet, sunflower seed butter or Almond butter can also be used
Instructions
Hot glue the graham cracker houses together.
Glue them to the cardboard base so they will be sturdy for when you put it in the tree.
Cover graham crackers and cardboard with peanut butter then decorate away!
Contributor

Delia Creates
I'm Delia and I blog at www.deliacreates.com. I am a crafter, sewist, photographer, crocheter, and general DIY-er. I have three kids who I love to create for and with. They are often my inspiration and my muses. I even have a section of my blog dedicated to them, call Kids Create: http://www.deliacreates.com/kids-create.