Easy Tissue Art Transfer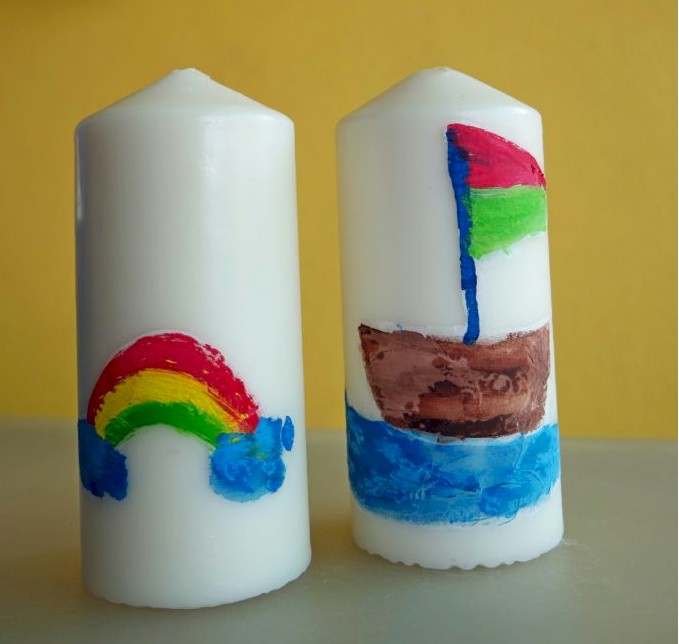 Transferring your chidren's artwork onto candles is a fun project with this Easy Tissue Art Transfer project. These amazing candles will make whimsical decorations for any holiday and make wonderful gifts for grandparents and aunts and uncles. It's never too early to start making gifts for Christmas before the rush of shopping and decorating use up the time.
Supplies
Large plain candles
Tissues
Poster colors
Paint brush
Wax paper
Scissors
Hairdryer
Work gloves
Instructions
Paint your favourite item on the tissue and let it dry.
Once dry, cut along the picture.
Peel off the extra layers of tissues leaving only one layer.
Place it on the candle and wrap tightly with wax paper. Heat with hairdryer until the tissue sticks onto the candle.
That's all there is to it!
Additional Images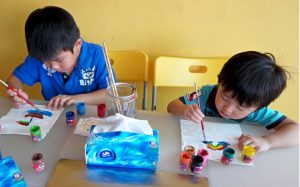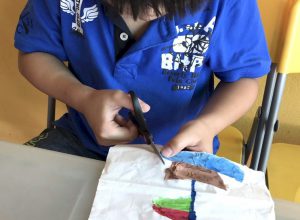 Contributor

Crafty-Crafted
Crafty-Crafted is a craft idea center suitable for children or toddlers to follow. By crafting, children will be able to gain control of their motor skills and thus improving the creative side of their brains.
Supplies
Instructions
Contributor

Sudbudz
Want to have some creative family time? Print out our SudBudz® Masks and get crafty with the kiddos! More than just a typical Fizzy Bath Ball, SudPrize® is a first ever line of skin-loving and natural bath products that make bath time Fun for Kids and Easy for Moms. A Free companion App, SudBudz® engages your children into an immersive world of special and unique characters called SudBudz®.