Easy Brownie Owls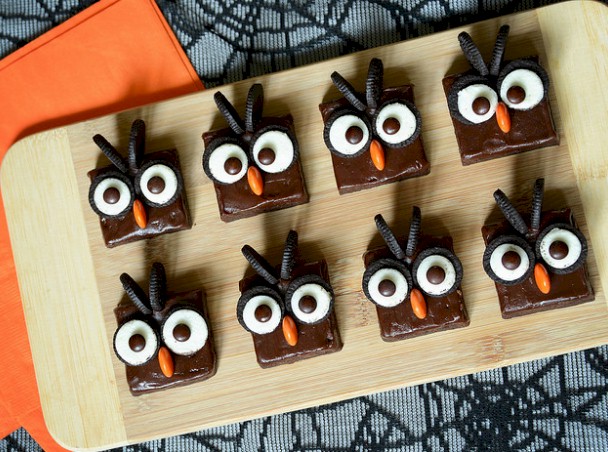 Supplies
1 Box  of prepackaged brownies (package of 6)
1 Bag of mini Oreo cookies
12 Orange Smarties
24 Brown M&M's Minis
Instructions
Unwrap a brownie and slice it in half to give you 2 brownies.
Twist 2 mini Oreo cookies apart and place icing side up on the brownie to make the eyes. Place 2 M&M's Minis on the eyes and add 1 orange Smarties to make the beak.
Take the remaining 2 Oreo pieces (from the separated cookies in the previous step) and stick them into the brownie above the eyes on a diagonal.
Contributor

Meet The Dubiens
I love crafting with my kiddos, creating super fun lunches for them in the kitchen and taking pictures of them. My blog is a place for me to share all these things. I hope you enjoy!
Tags owl crafts
Newsletter
Subscribe to our free newsletter to get creative crafts mailed to your inbox.