Duct Tape Lanyard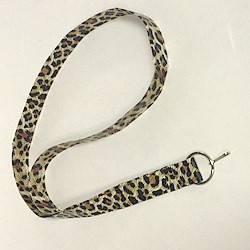 Supplies
Duct tape
Scissors
Key Ring
Lanyard Hook
Instructions
Cut a 30" piece of duct tape. Fold in half lengthwise. You might find it easier to cut three 10" pieces and join them with small pieces of duct tape after folding.
Slide on a key ring.
Attach ends together with a small piece of duct tape.
Fold near the key ring.
Cut a piece of 2" duct tape to 1/4" wide.
Wrap it around the folded lanyard near the key ring.
Hook on a lanyard hook.
Contributor

Terri Bose of MakingFriends.com
Terri is the creator of makingfriends.com, freekidscrafts.com, scoutswaps.com and badginabag.com. Her work is republished all over the internet and is considered the queen of kids crafts.
Newsletter
Subscribe to our free newsletter to get creative crafts mailed to your inbox.