Cross Stitch Apple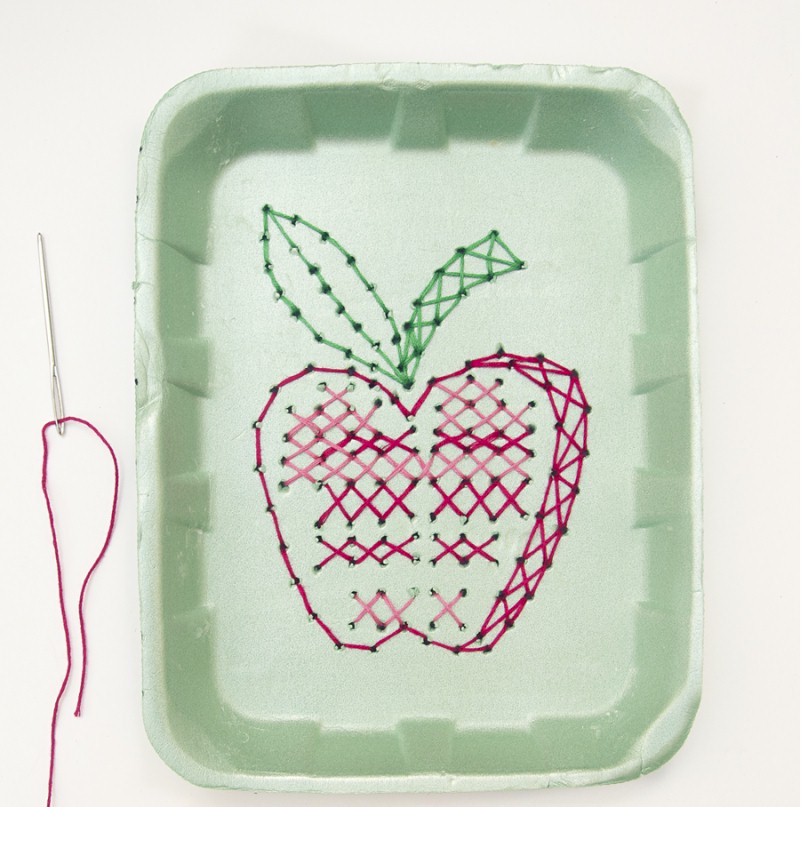 This Cross Stitch Apple craft is an ideal project for Rosh Hashana and fall. Additionally it recycles a styrofoam tray that would otherwise go into the landfill.
Supplies
Styrofoam tray that did not touch raw fish or meat
Embroidery thread
Large dull point yarn needle
Instructions
Draw your design on the back of your tray.
Using your yarn needle, or the needle you'll use, poke holes on the lines of your drawing. In the photo above I hadn't yet poked the holes for the cross stitches as I was still trying to figure out that part, and eventually went with a really loose cross stitch look.
Embroider your design using the holes you've punched, really fun and simple! I love how the cross stitches used to shade the stem and side of apple turned out, so give that a try too!
Contributor

CreativeJewishMom.com
Visit me at CreativeJewishMom.com. on the exciting journey of giving greater meaning to the everyday through creativity. This blog is my way of sharing with you the joys of crafting, decorating, cooking, and gardening. I love simple ideas, recycling and quick transformations.