Cowgirl Wig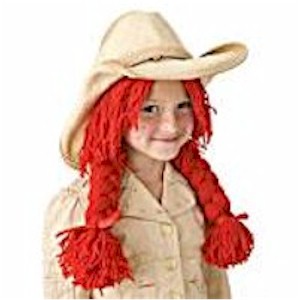 Kids will have fun making and wearing this Cowgirl Wig for Halloween, Mardi Gras or just for having a good time. Kids play cowboys and Indians, now the cowgirls can join in too.
Supplies
1 Ball 620-102 Lion Brand Wool-Ease®: Ranch Red
Purchased straw hat
3/4 yd. [68.5 cm] of 1 in. [2.5 cm] wide ribbon
Glue gun
Double-sided tape
Rubber bands
Ribbon (optional)
Instructions
For braid, cut 60 pieces of yarn each 1 yd. [1 m] long. Tie pieces together tightly in the center using a double strand of yarn. Fold in half at the tie. Divide yarn into 3 bunches of 40 strands each and braid. Fasten rubber band or ribbon tightly around end of braid to secure. Trim ends. Repeat for second braid.
Cut remaining yarn into 6 in. [15.5 cm] pieces for bangs. Attach pieces to ribbon with double-sided tape. Position bangs with yarn-covered side of ribbon against inside front of hat. With glue gun, glue bangs in place. Glue a braid inside hat on each side.
Click here for a Rag Doll Wig.
Contributor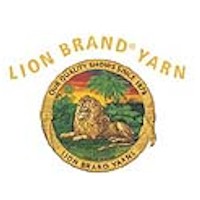 Lion Brand Yarn
Lion Brand is a family-owned and operated business and a beloved American brand since 1878. Today, the business is run by four members of the fourth generation of Blumenthals. It is their passion for yarn, reflected by all Lion Brand associates, that is the secret to Lion Brand's success.