Clothespin Animals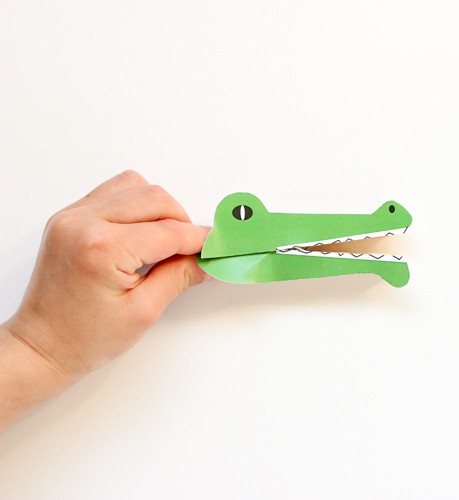 Clothespin Animals can be turned into hours of fun playtime for the kids. These transformed clothespins become puppets that chatter back and forth to each other. Check the Dollar Store for inexpensive spring clothespins.
Supplies
Spring Clothespins
White Card Stock
Scissors
Hot Glue Gun
Instructions
Print up the puppet pattern in color on white card stock.
Cut out the animal heads and then cut the heads in half along the mouth line.
Hot glue them to the side of a clothespin.
Choose which half you want to be the dominant half and add a small piece of foam or a big glob of hot glue (dried and then re-glued) at the rear of the head to help raise it a little higher. This prevents the halves from smashing into each other, when you open the clothespin or pinch the ends.
Patterns, Templates and Printables
Click on a pattern to open it in a new window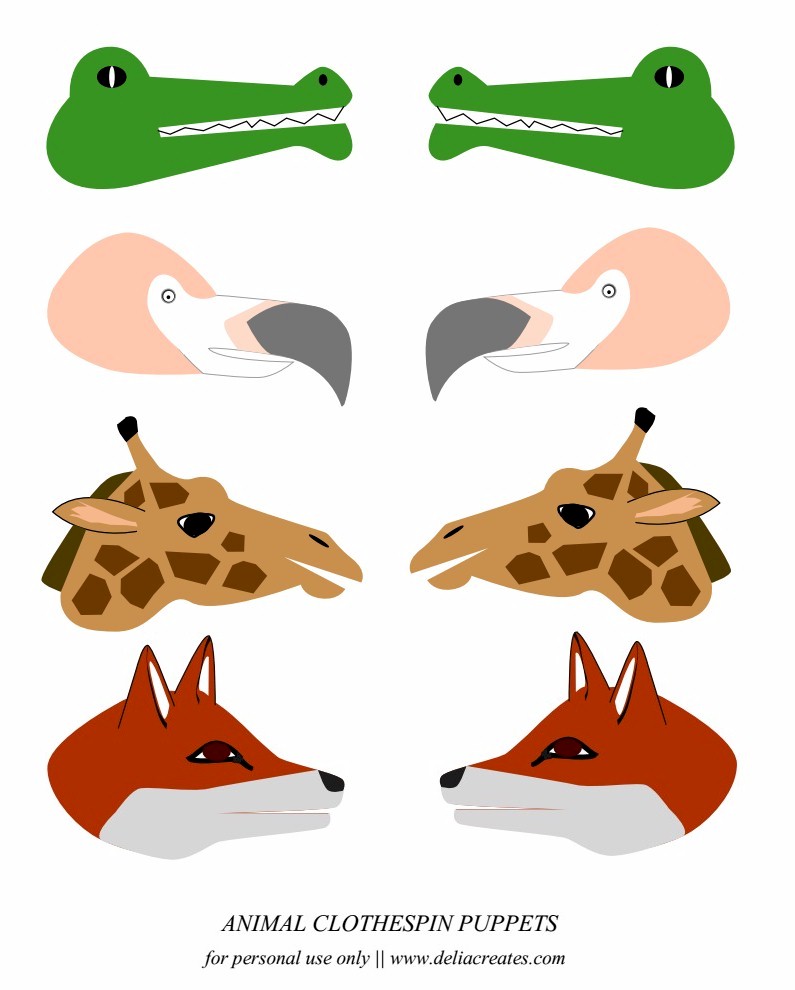 Contributor

Delia Creates
I'm Delia and I blog at www.deliacreates.com. I am a crafter, sewist, photographer, crocheter, and general DIY-er. I have three kids who I love to create for and with. They are often my inspiration and my muses. I even have a section of my blog dedicated to them, call Kids Create: http://www.deliacreates.com/kids-create.