Chinese Dragon Mask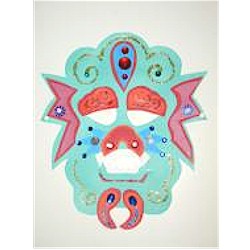 Celebrate the Chinese New Year with your own handmade Dragon Mask. Chinese people dance as drogons and lion in hopes of bringing prosperity to their crops and businesses.
Supplies
Elmer's® 3D™ Washable Paint Pens – glitter colors
Cardstock or construction paper – assorted colors
Flat back gemstones and sequins – assorted colors
Elmer's® Craft Bond™ Tacky Glue
Stretch cord
Elmer's® Gel Glue Stick
Scissors
Hole punch
Pencil
Instructions
Click on Printables and cut out pattern pieces. Trace the face pattern on cardstock. The outline of the face, forehead, nose, and teeth are one-half of the pattern. You will need to flip the pattern to complete the outline of the mask.
Use the mask pattern provided for the decorative dimensional pieces. Trace on cardstock. Using a glue stick, glue some of the pieces to a contrasting color of cardstock. Cut around the second color about ½" away from the edge, creating a border. Glue the shapes to the front of the mask.
Trace patterns for swirl designs on the front of the mask. Then color with glitter paint pens.
Decorate with dots of glitter. Use Tacky Glue to secure sequins, rhinestones, and other embellishments.
Make a small hole on each side of the mask. Attach stretch cord.
Optional: mount on foam board.
Patterns, Templates and Printables
Click on a pattern to open it in a new window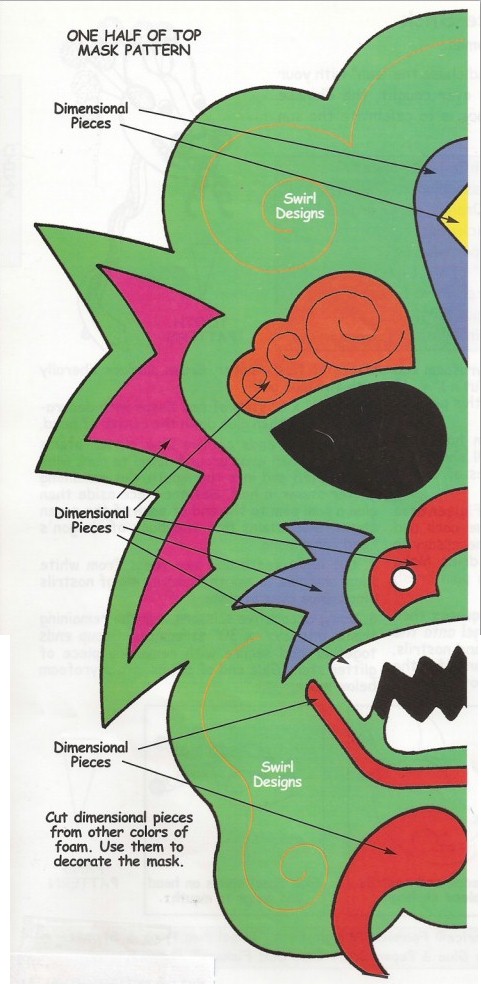 Contributor
HANDS ON Crafts for Kids
Remember what we all say at Hands On Crafts for Kids, "there's no right or wrong way to crafting…only our way!" We hope that you will join us for Hands On Crafts for Kids – Back to Basics.