Cardboard Tube Pumpkin Stamp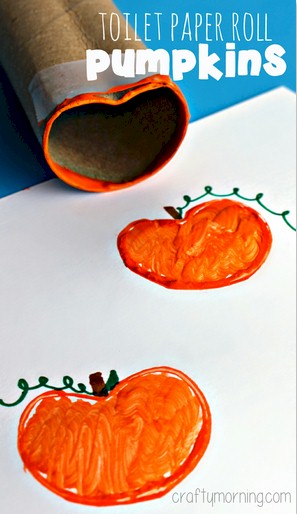 Show the kids how to make this Cardboard Tube Pumpkin Stamp from supplies you probably have around the house. Once they have the stamp they can make cards, wrapping paper or pictures to hang on the refrigerator.
Supplies
Orange Paint
Toilet paper roll
Green/brown marker
White paper
Paintbrush
Tape
Instructions
Start by bending the toilet paper roll inwards in the middle and tape it across. Dip it in orange paint and stamp it against a white piece of paper.
Draw on a stem and some vines with the markers then paint in the pumpkins with a paintbrush.
Contributor

SassyDealz.com
"Michelle has a teaching degree and for the love of art she started sharing kids crafts on her blog to inspire teachers, parents, and the little ones! SassyDealz.com is not only a craft website, but also a place where you can find online bargains and freebies!"