Cardboard Tube Peacock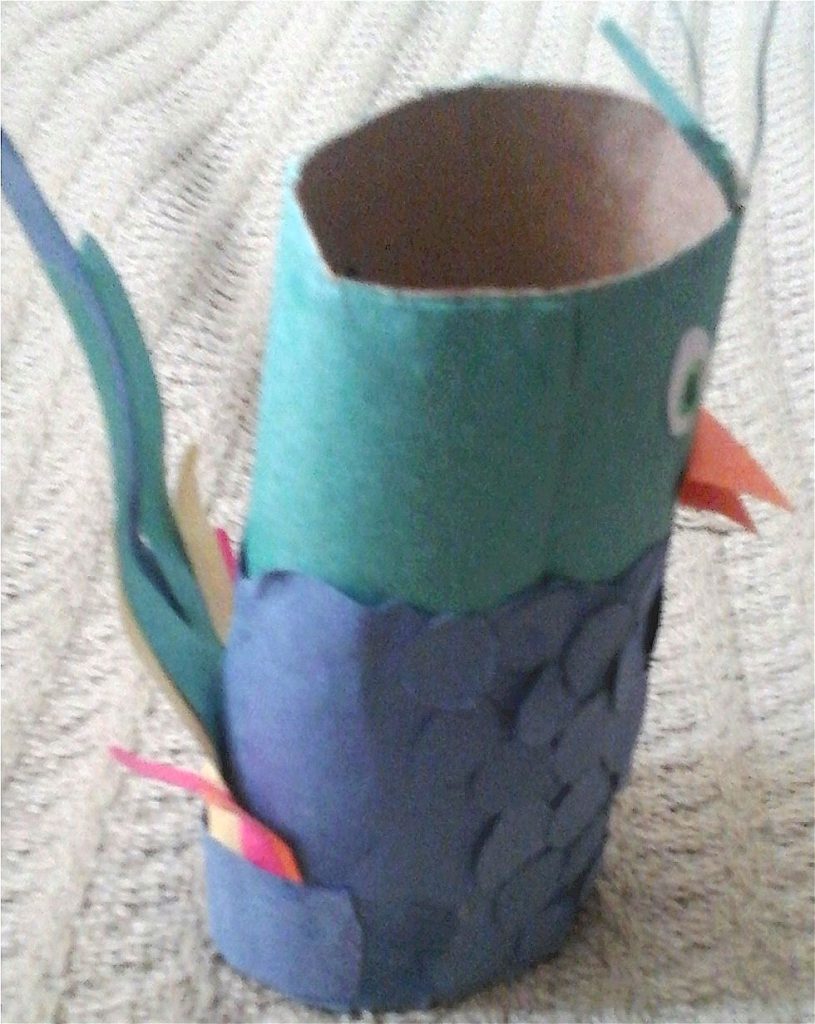 Twelve year old Vanessa of Roseville, MI submitted this cute little Cardboard Tube Peacock to our craft contest. We thought you would enjoy seeing what she did and encourage you to create your own original cardboard tube creatures. When Vanessa isn't crafting, she loves to dance or read books.
Supplies
Toilet paper roll
Glue
Scissors
Green and black markers
Regular paper
Pink, orange, yellow, green, and blue construction paper
Instructions
1. Cut out and glue on green and blue construction paper with wavy lines to the toilet paper roll as the base. Let that dry for a few minutes.
2. Cut out blue one centimeter circles to glue on the front body of the peacock. Make about thirty-five of those to add pizzazz. Let dry for a few minutes.
3.Go to the face of the peacock. Cut out and glue on two centimeter two white ovals.Let dry for a few minutes. Color the eyes black on the inside, and green on the outside, like real eyes.
4.Cut out and glue three green strands of paper on the top of the peacock as hair. Let that dry for a few minutes .
5.Go below the eyes, and cut out and glue on an orange diamond shape folded in half to form a triangular beak. Let that dry for a few minutes.
6.Cut out a two and one half inch blue strand of paper.Glue on paper tail "feathers" in any colors you want to use Make them all different sizes. Take this strand of paper with the feathers on it, and glue it onto the back of the peacock. Let dry and enjoy your new crafty peacock!
Contributor

FreeKidsCrafts Contest Winner
IT'S A WINNER! Take a look at what one of our talented viewers submitted to share with you. This craft was selected as one of this month's winners to received $50 in craft supplies. Click here to find out how you can enter your original creation for our judges consideration.