Baby Bluebirds In A Nest Craft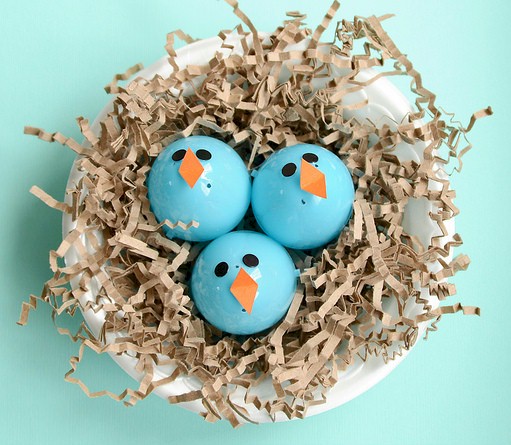 Supplies
Robin's egg blue Easter eggs
Plastic disposable bowl
Shredded brown paper
Googly eyes
Orange cardstock
Scissors
Glue
Instructions
Pour glue over the inside of your plastic bowl and then line the bowl with brown shredded paper.
Put some glue on the bottom of your Easter eggs and then place them in the paper nest.
Using your scissors, slice some small diamonds out of the orange cardstock. Fold the diamonds in half and you have a beak. Glue the beaks on the birdies.
Contributor

Meet The Dubiens
I love crafting with my kiddos, creating super fun lunches for them in the kitchen and taking pictures of them. My blog is a place for me to share all these things. I hope you enjoy!
Newsletter
Subscribe to our free newsletter to get creative crafts mailed to your inbox.