Advent Christmas Tree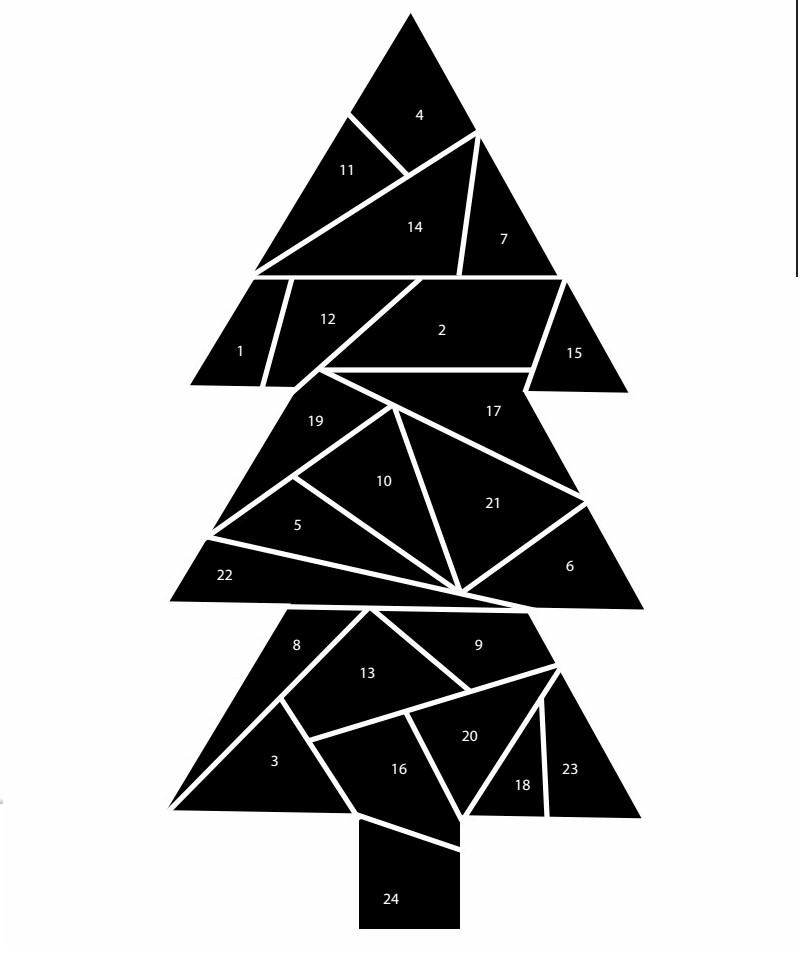 This fun Advent Christmas Tree will fill the season before Christmas with anticipation as the kids open a new door each day to a new activity or treat.
Supplies
8 1/2 x 11 Cardstock
Exacto Knife
Cutting Mat
8 1/2 Paper
Frame
Instructions
To make this Advent Christmas tree, there is a top numbered layer, and then a blank template underneath.
You can write whatever you want in the blank spaces…scripture verses, service ideas, or fun Christmas bucket list items. We are going to do Christmas hymns to sing every night.
Print the top layer on cardstock. Then cut around the numbered segments of the top layer with an exacto knife, on top of a self healing cutting mat.
Glue the sections framing each numbered segment to the paper underneath. This will stabilize the segments and make them less fragile.
Then frame the advent and leave off the glass, or glue on a paper frame.
I've also thought about making the little segments removable next time. Make cuts almost to the corners for each segment, but leave the corners intact. When it's time to reveal what's underneath, simply pull out the segment, allowing the corners to tear away. Could be fun right? :)
Patterns, Templates and Printables
Click on a pattern to open it in a new window