Seated Mermaid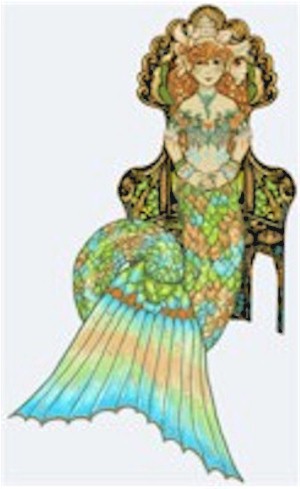 This  beautiful cut out and color Seated Mermaid from Phee McFaddell  will take you to imaginary depths of delight.
You might like to read the following books with this craft:
The Tiniest Mermaid by Laura Garnham and illustrated by Patricia MacCarthy
Mermaid Sister by Mary Ann Fraser
Mermaid Dreams by Mark Sperring
You'll want to make the Mermaids Chair and Pirates Chest too.
Supplies
Heavyweight white paper
Colored pencils, markers or crayons
Scissors
Glue
Instructions
Click on Printables and print out the pattern. Color, cut out and glue tail fin to the mermaid on the dotted lines.
Patterns, Templates and Printables
Click on a pattern to open it in a new window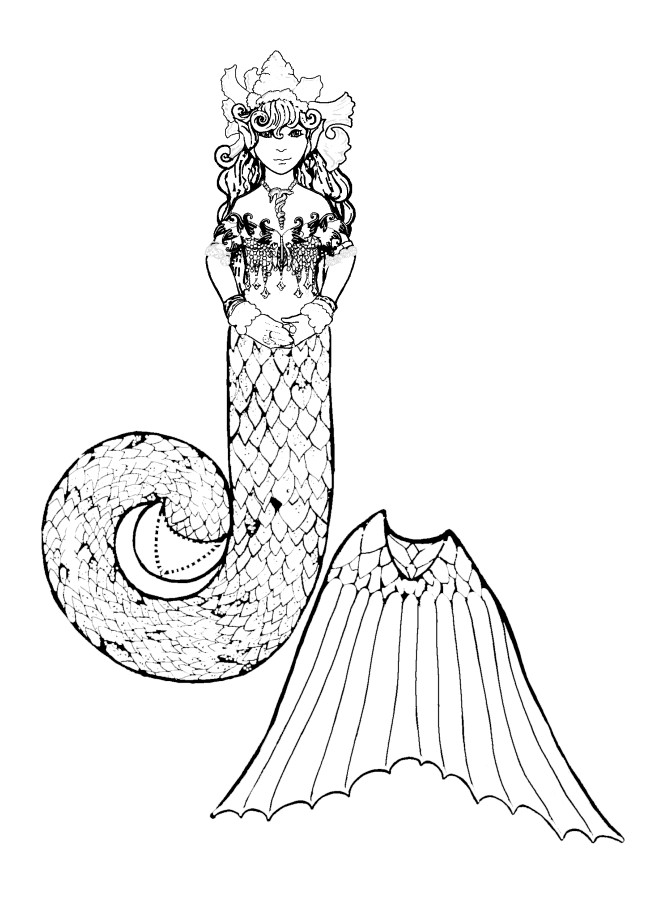 Contributor

PheeMcFaddell.com
In Phee's words "It's really all a matter of learning to use your imagination, all proper like of course, instead of treating it like that ugly third cousin you'd just as soon stuff in a closet as look at. And what do you suppose this world of yours would be like if there weren't some around brave enough to be creative? Well, you'd be missing a whole lot of conveniences I'll tell you that, plus the scientific developments, and all the beautiful art."