Welcome to FreeKidsCrafts!
If you are looking for easy kids crafts, you've come to the right place. The best part? No special supplies will be needed for most crafts. You'll find mostly free printables, recycled crafts and projects you can make with supplies already found in your house.
St Patrick's Day Limerick Lesson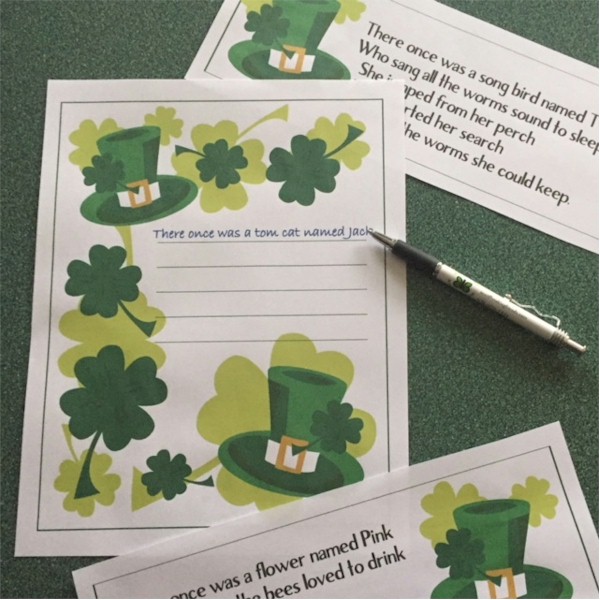 Limericks and St. Patrick's Day go hand in hand so we thought it would be fun to create a St Patrick's Day Limerick Lesson for all you Parents, Teachers and Home Schoolers.
Show kids how to make this simple Clothespin Duck Tape® Dragonfly. There are such a wide variety of tapes available … Read More