Welcome to FreeKidsCrafts!
If you are looking for easy kids crafts, you've come to the right place. The best part? No special supplies will be needed for most crafts. You'll find mostly free printables, recycled crafts and projects you can make with supplies already found in your house.
Beginning Writer Duck and Rabbit Puppets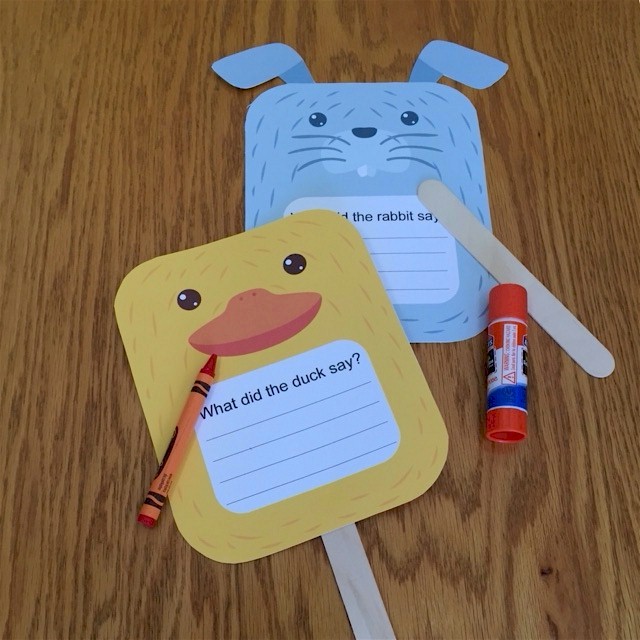 Kids are proud of their ability to communicate with their writing skills. These Duck and Rabbit Puppets for Beginning Writers provide an opportunity to use these skills along with their imagination to pretend their puppets are having a conversation.
This Melted Crayon Stained Glass Window Cross Suncatcher is a new version of a popular craft. This particular craft is a … Read More